Today's customer is no longer accepting of inconsistent pricing, off-target offers and unrewarded loyalty.
To increase brand engagement and maintain valuable customer relationships retailers must have a promotions management strategy that allows them to personalize the buyer interaction flawlessly.
As the customer builds their unique shopping journey, your retail promotion management software should have the power to inform and react to the customer's preferences and engagement efficiently and seamlessly. With today's competitive retail experiences, inconsistent presentation of pricing, offers, and rewards leads to losing the sale or possibly a loyal customer.
OneView Retail Promotions Management Software empowers retailers to design, build and execute promotions strategies that delight customers and gain loyalty. With OneView, your team can create complex, highly targeted promotions in just minutes. The software is built in a way that keeps all pricing and promotional strategies operating with ease while significantly reducing overhead to maintain them. That time saved translates into more time on customer satisfaction. Arm your team with the modern, cloud-native promotion management software that unifies your retail experiences everywhere.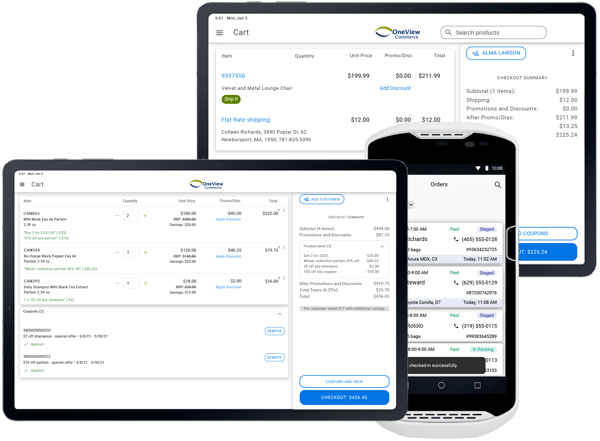 OneView's robust retail promotions management software provides a simple interface to create and deploy promotions across the entire customer journey.