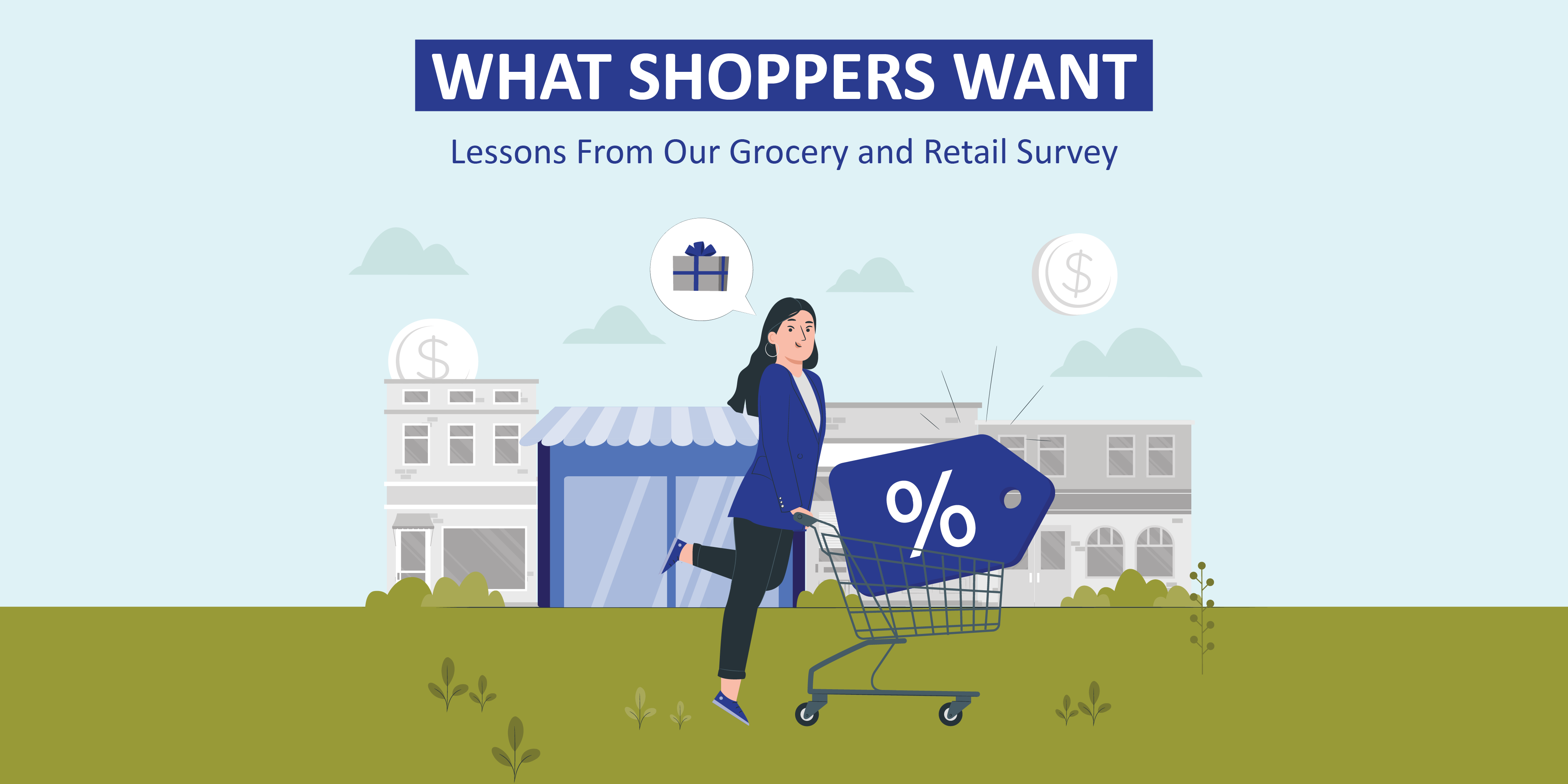 Technological advances, the COVID-19 pandemic, and shifting consumer trends have come together to create a perfect storm of disruption for retail, one led by grocery and other high volume, high touch store engagement experiences.
Industry leaders such as Kroger, Target and Walmart, have led a "digital revolution" of brand experiences by delivering on years of customer-focused initiatives that translated into exceptional sales and customer loyalty gains over the last two years.
Kroger, which has 60 million households annually that shop with them either in-store or digitally, noted that they see a 98 percent retention rate when customers engage both in-store and online. This "stickiness" is a priceless asset in today's competitive world and makes it clear that the opportunities for digital engagement have significant headroom for brands of all types.
The value of digital execution was reinforced when Albertsons attributed its 8.4 percent third-quarter revenue jump (compared to the same period last year) to their "continued focus on in-store excellence, acceleration of our digital and omnichannel capabilities, and delivery of our productivity initiatives." Albertsons' CEO Vivek Sankaran noted, "we continued to gain market share in both units and dollars and saw ongoing improvement in both the in-store and online customer experience."
The Survey
To better understand how the recent years have impacted actual customer preferences and experience, we decided to undertake a study that went right to the source, the shoppers themselves.
OneView collected more than 12,000 responses from over 600 consumers telling us how grocery, clothing, housewares, and other retail establishments can keep them coming back as loyal, long-term brand customers. The complete Shopper Experience Survey is available for download, and the following is a summary of highlights.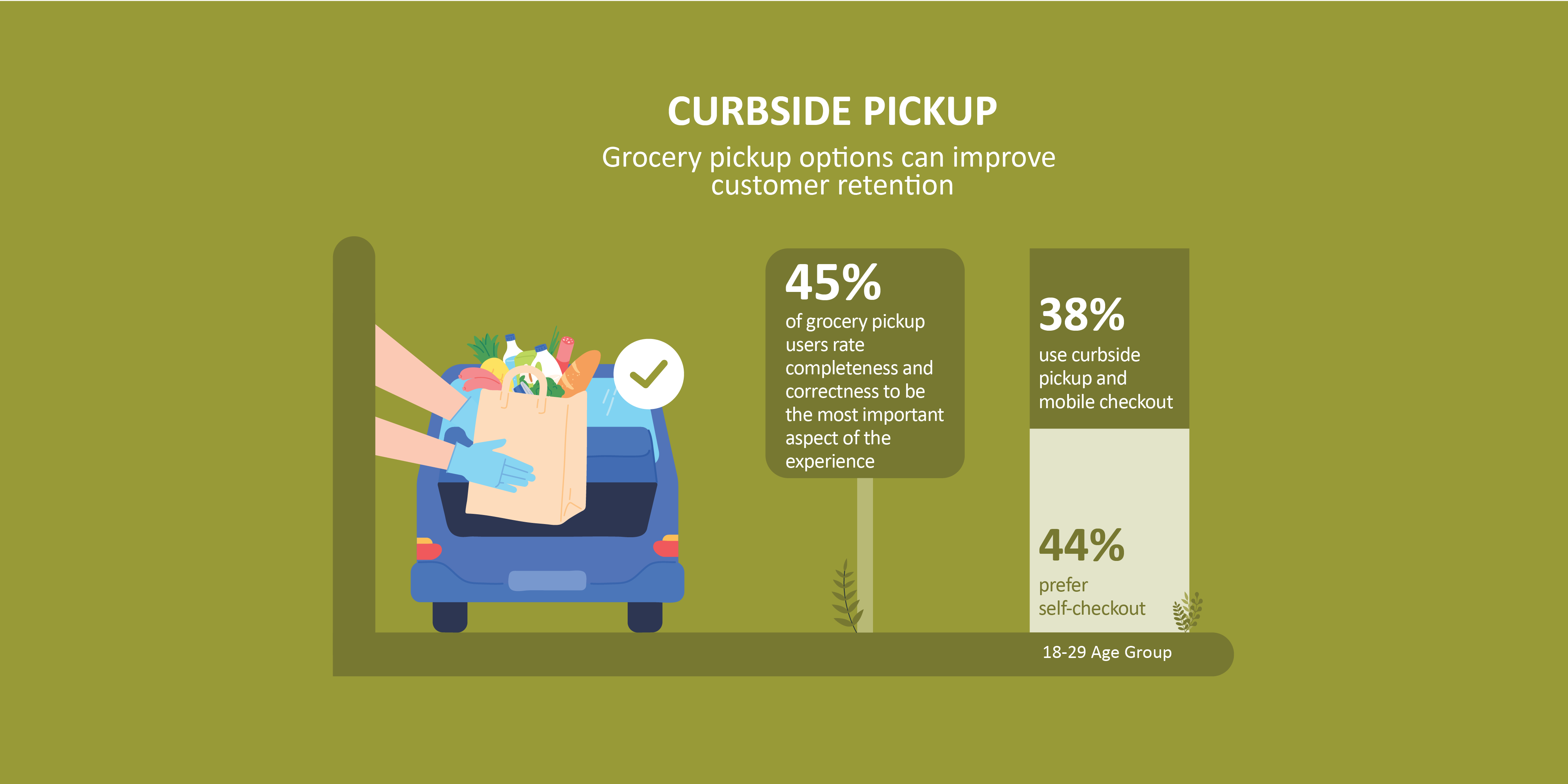 Curbside Pickup
Consolidating a pandemic trend that saw a 40 percent jump in the number of consumers using curbside pickup services, here are some of the big data points we found interesting:
32 percent said they use curbside pickup often or always
53 percent

of shoppers use curbside pickup — a HUGE (and by all accounts) growing share of potential customers
In terms of what was most important to shoppers with their curbside pickup orders,

45 percent

cited completeness and correctness of their orders as the

most critical

element
20 percent

of survey respondents also said speed of service is important for their curbside pickup experience
22 percent

of respondents noted using curbside pickup or alternative pickup options (locker, etc.) at non-grocery retail stores
With the importance of order completeness, an immediate value-add is for retailers to satisfy customers by minimizing irksome out-of-stock items by investing in robust inventory management automation optimized for the complexities of omnichannel engagement.
Key Takeaways:
Accurate, complete, relatively quick curbside pickup experiences provide value customers are willing to pay for.
Those who take advantage of the curbside pickup services are much less likely to switch stores based on prices.
Nearly one-third sometimes or almost always use curbside pickup at the grocery store. Similar percentages have tried pickup at non-grocery retailers.

Checkout Preferences
The next part of our survey focused on a broad range of in-store checkout options. We surveyed shoppers on traditional cashier checkout, self-checkout, mobile checkout, and alternative pickup options, and what we found was fascinating. Some of the top stats in the report include:
72 percent

of shoppers age 18-29 chose checkout options

OTHER

than regular cashier checkout
Do-it-yourself checkout is a trend that appears to be here to stay as the mobile generations come of age
43 percent

of shoppers of all ages preferred

self-checkout

to checkout with cashier assistance
Only

38 percent

of our respondents prefer traditional cashier-assisted checkout lanes
Stores should take the demographics of the responses related to checkout as bearing much weight, considering that these younger shoppers have now become the dominant buying market. Investing in updated checkout options ensures you retain these younger customers as they are also the largest digital buyers. Across all our shoppers surveyed, a significant minority—5 percent —indicated using other no-contact collection options such as in-store lockers.
For stores to remain relevant, the results show that providing various checkout options to satisfy all shopper demographics is key to maximizing in-store engagement. Younger shoppers prefer alternative checkout options that meet them at the "moment of action" — in the aisle, at the curb and more.
Quality shopping experiences rely on a powerful and modern point of sale solution for check out. Aligning POS systems with customer experiences at each step of their journey enables effective omnichannel integration. This same philosophy applies to every checkout experience including in-store, self-checkout, buy online pick up in store, and more. Meet customers at their level and watch as their loyalty rises.
For example, during busy times of the year, long lines can dissuade customers from making purchases. However, leveraging mobile point of sale solutions can allow stores to mitigate these lines with mobile "line busting" solutions. Alternatively, customers with busy schedules may benefit from buy online pick up in store (BOPIS) options. This allows them to order in advance and pickup at a convenient time.
The goal of modernizing point of sale solutions should be to solve important problems for your customers. The need to remove friction from the buying journey is true across demographics including both older and younger generations. By improving store services with robust and flexible systems, retailers can solidify brand loyalty by improving operational efficiency and customer experience.
Key Takeaways
1. A large majority of grocery and retail shoppers —85 percent—use self-checkout or cashier-assisted lanes.
2. But an overwhelming majority of younger shoppers, 72 percent of those aged 18-29, chose checkout options OTHER than regular cashier checkout, which means that checkout options need to be flexible and responsive to how your customers want to shop.


Insights by Budget and Income
While some notable variances exist, our survey demonstrated that U.S. consumers value similar things in their in-store experience no matter where they fall on the household income scale.
52 percent

of survey respondents spend between $300 and $600 on groceries every month
47 percent

marked coupons and rewards as their most important promotion option, from all budget categories (including those with the highest budgets)
In the highest budget category ($900+/ month),

68 percent

of respondents considered coupons and member perks (gas points, etc.) to be their most valuable benefit
Of shoppers who spend more than $600 on groceries monthly,

48 percent

value their store for having the best prices
Of those who make over $125,000/year,

44 percent

shop at their grocery store of choice because it has the best selection of items
With the timing of this year's survey during the height of the supply chain bottlenecks caused by COVID-19 and the labor shortage, store selection and inventory completeness ranked high across the board. In addition to increased price sensitivity driven by inflation, we expect inventory accuracy and availability to remain important factors in consumer decision-making as digital expectations for fulfillment options increase.
Key Takeaways
To meet customer expectations, reward them with coupons and member perks, as it is clear a return on their loyalty is what they want.
Price, the most competitive pricing, was the most important store value to income levels below $125,000 annually.
As expected, those at the higher end of the income scale are willing to pay for convenience and luxury. Increasing inventory accuracy and availability enables you to draw in these customers and create stickiness within this demographic.
Selection and available inventory are most important to those who make over $125,000 annually.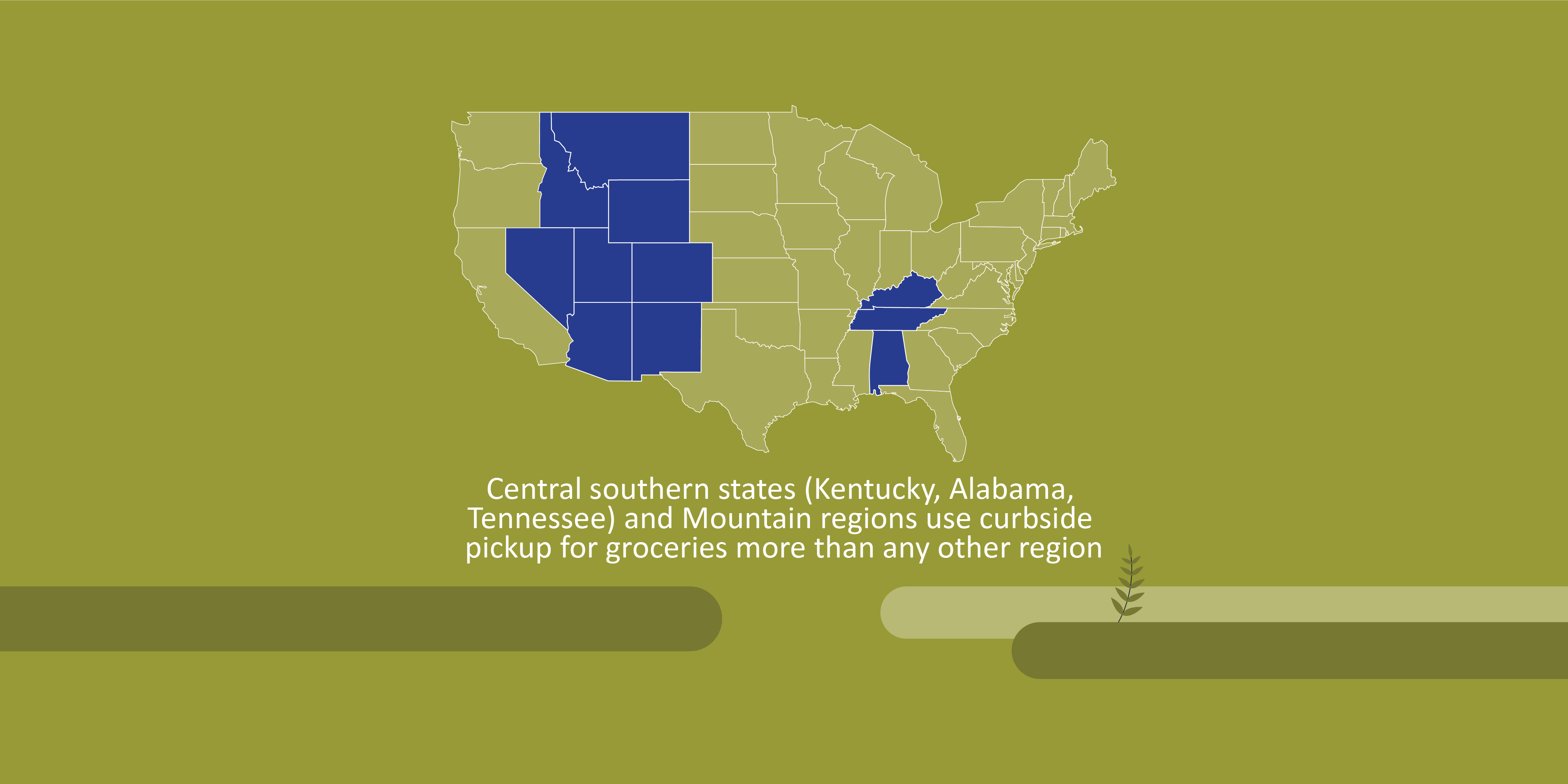 Insights by Region
Interestingly, our survey found that similar store offerings are valuable to residents regardless of their location. A few interesting data points, however, stood out:
75 percent

of residents in New England and the Northern Midwest see proximity to their homes and great product selection as the most important ties to their grocery store of choice rather than price or coupon promotions preferred in other regions
51 percent

of respondents in the East South Central and Mountain regions used self-checkout for groceries, higher than any other part of the country
Key Takeaways
1. For New England or the Northern Midwest stores, improving product selection and reliable availability is key to meeting customer expectations.
2. East South Central and Mountain regions should consider ramping up checkout technologies, as self-checkout and grocery pickup were significant options for customers in those regions.
What Customers Wish You Did Better
As our final point, we asked survey respondents an open-ended question, "What do you wish stores did better?" And here is what they said:
While all but the highest-income group ($125,000+) say the cost of goods is important to them,

it is not their greatest concern
The largest segment of survey respondents

(64 percent)

implore stores to hire sufficient staff to assist them and to ensure they can keep critical items on the shelf
Customers are more interested in the service they receive when shopping in-store. Current challenges, of course, exacerbate these inventory and workforce challenges, but technology and planning can mitigate their effects.
Key Takeaways
Loyalty

must be earned. All consumer groups and geographies said stores could better fulfill their needs and recognize their value as loyal customers.
Companies should invest in Unified Commerce to create a cohesive, branded presence for all in-store experiences. That includes digital orders, pickups, customer in-store apps, and in-store checkout experiences. Retailers embracing Unified Commerce can synthesize data and transaction execution to the omnichannel 'moment of action' to improve inventory accuracy and respond to fast-changing customer behaviors and preferences.
Investing in Unified Commerce attracts customers by saving their time while delivering the personal attention, multisensory engagement, and wonderment they expect from in-store experiences. To accomplish this with speed and agility requires the modern cloud-native architecture of a unified commerce transaction engine to manage data insights and a mobile-first framework that provides access to the in-store functions locked in legacy store technology.
Top Takeaways
After reviewing (and re-reviewing) the full survey data, we came away with the following trends and tips for retailers:
Make it easy to buy from you, wherever consumers encounter your brand
Shoppers change stores for convenience. Of those who switched, nearly 30 percent did so because prices were too high. A nearly equal number changed because their previous store had limited stock, long lines or did not offer delivery or curbside pickup
Transform shopping from an errand to a personalized experience
Less than 18 percent of respondents remain loyal to a brand that fails to reward their total mobile, online app, and in-store purchases.
Don't waste customers' time when they browse, pay, and collect their items
Twenty percent of those using pickup note speed-of-service as the most important consideration; another 17 percent said efficient customer service and fast checkout counted most for in-store shopping.
Let them choose how and where they pay
While 38 percent still use cashier-assisted checkout, a majority (61%) identified modern options, including self-checkout, scan-and-go, and store pickups, as their preferred in-store experiences for completing transactions.
Reward loyalty with coupons, events, offers, and promotions
Over 16 percent choose their grocery store based primarily on its reward program, and 6.5 percent have changed stores for the same reason. And three out of four customers find coupons and points the most valuable rewards.
For even more insights, download the full report.
Respondents offered specific preferences regarding physical location, e-commerce integration, customer service, and interactive features that make them more likely to shop at a particular store.
And stay in touch —we'd love to hear how you use this information or new insights you might gain. Feel free to leave a comment or let us know via LinkedIn or Twitter how you leverage this data as you tackle your digital initiatives.