Retailers can no longer count exemplary customer service among their differentiators or core values. Today's customers demand fast, responsive, personalized service as a prerequisite for earning their business. Every time. Regardless of channel. No excuses. Customers not only won't be back if digital retailers take their business for granted, but 8 out of 10 won't even complete their current order.
Keeping up with Digital Retail Innovation
It is no wonder e-commerce companies large and small are redoubling their investment in technology that helps them connect with their target markets. In a survey of C-suite executives, Deloitte found that 41 percent the highest of all responses – said the main reason they are implementing more sophisticated digital technologies is to speed their reaction to customer needs. Their investments are not misplaced. Fully 45% of U.S. consumers surveyed ranked reliability among the top three reasons they would remain loyal to a brand. The other top drivers of this critical retail trend? Exceptional customer service (32%); widely available products (33% ); loyalty programs (27% ); and enjoyable brand interaction (22%). As we will see, all these customer loyalty drivers can be enhanced through retail innovations and technology.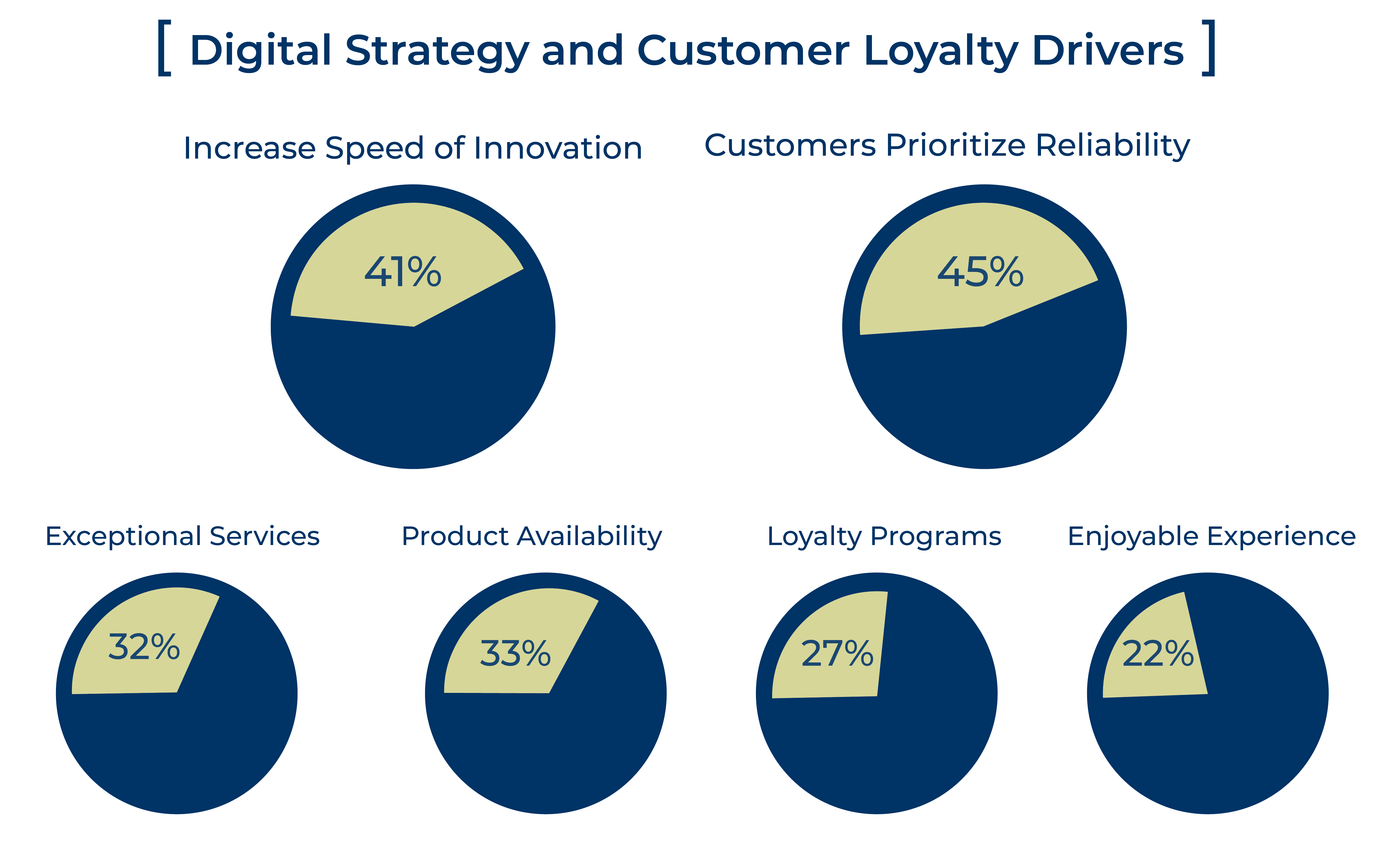 2021 Retail Innovation Trends
Companies that continue to modernize their technology stacks with retail innovations that support e-commerce activities and incorporate hybrid strategies will position themselves to reap the rewards well into the current decade. This "phygital" approach to innovative retail experiences, expedited by the pandemic, will continue to combine the convenience of at-home browsing with the user experience available from sales associates, in-store demonstrations and presentations, and serendipitous discoveries. Among the retail innovations born of or ushered along by the pandemic, several are destined to hold their positions as critical components of the savvy marketer's arsenal.
Does your retail business need to adopt retail experiences like BOPIS without disrupting legacy systems? Are you looking for a seamless unified commerce platform to unify new checkout experiences and your existing POS system?
Online Shopping + Store Pickup
Retailers are optimizing physical store patronage and keeping costs manageable by tweaking the traditional e-commerce order/home delivery model. By allowing customers to purchase online and arrange fulfillment at the store, sellers eliminate costly last-mile shipping solutions, meet convenience demands, and leverage opportunities to increase basket size.
Whether shoppers choose never-leave-their-car curbside delivery or hybrid buy-online-pickup-in-store (BOPIS), these innovative retail experiences reinforce their connection to the stores they patronize.
These services have become so popular that some companies have transformed underperforming or Covid-shuttered stores into fulfillment centers. The tactic compresses the supply chain by repurposing stores to "boost productivity, including improved inventory management, and meeting on-demand delivery needs, placing products in customer's hands faster than ever."
Read more about OneView Commerce's Pick Up + Delivery Solutions rapidly scale and delight customers from retail stores.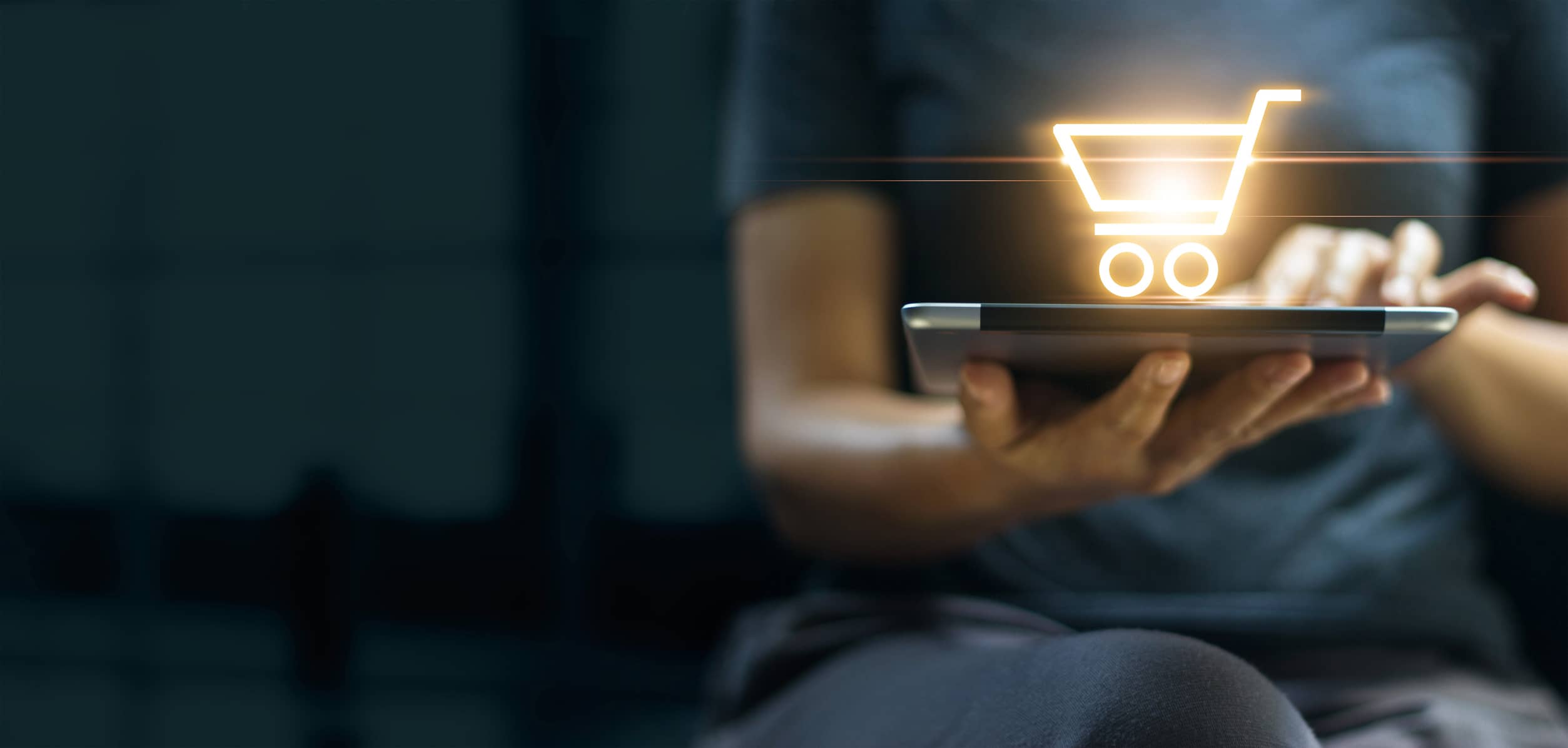 No-Touch Shopping
Innovative retail technology such as voice-activated shopping makes it easy for customers to find what they need and provides another way to promote e-commerce players' omnichannel services. Voice technologies extend well beyond simply telling Alexa to buy more bologna. It can direct in-store customers to the correct aisle, provide comparison information, and suggest potential substitute products.
Many stores make their in-store catalog available online and linked to their Google My Business profile. Buyers can check in-store catalogs – updated through point-of-sale (POS) transaction data – to confirm what they need is in stock before making the trip to the store. Once there, sales associates can assist customers in accessing the catalog to show color, size, and style options as well as accessories to increase upsell and cross-sell opportunities. Incorporating virtual and augmented reality (VR/AR) stores can simulate the in-person shopping journey minus the hassle and exposure risk. Applications are numerous:
Overlaying furniture, art, carpeting, etc. on a customer's existing floor plan and displaying before/after images
Digital showrooms in which salespeople demonstrate and compare models, features, and brands
Virtual changing rooms where customers can "try on" clothing, hairstyles, cosmetics, and more
Social Commerce is Not to Be Ignored
Retailers are responding to younger consumers' expectations and meeting them in their comfort zones – TikTok, Instagram, and other social media. Rather than using social media to drive traffic to their e-commerce sites, sellers are actually completing the sales process on social media. Automating the process, chatbot-powered customer service and pre-populating payment and delivery options removes cycle complexity and plugs leaks in the traditional funnel. Taking advantage of social commerce requires marketers to maintain a consistent brand profile throughout the buyer's journey.
A unified commerce platform transforms any customer contact into a commerce encounter – across any medium, channel, or point along the shopping journey.. A sophisticated unified platform incorporates online shopping cart processing, performs sales calculations, and manages promotional activities within a single platform.
As a leading unified commerce platform, OneView Commerce gives retailers complete control of their customers' experiences through API-first headless architecture that eliminates vendor dependency, optimizing a next-generation tech stack, and fully integrating powerful back-office functionality.

Customer Personalization
Maintaining brand consistency across channels presents a challenge as companies work to personalize the shopping experience at scale. Despite earlier struggles, retail innovation trends supporting mass customization are making it easier to incorporate the bricks and clicks business models that many e-commerce players prefer. They are giving sellers greater insights through the collection, manipulation, and mobilization of customer data, development of robust decision engines that make programmatic marketing more tailored and effective, and providing organizations with accurate, current views of operations and forecasts.
These tools empower retailers to synchronize marketing functions with procurement purchasing, logistics, finance, and other functions. Data is king in the personalization of shopping experiences. Projecting what people will like based on what they have bought and browsed before allows brands to connect by recommending products, remembering clothing sizes and preferences, tailoring product design, and presenting curated comparisons.
Unique Branding
Today's consumers, especially younger, socially aware generations seek out brands that represent and conform to their own notion of equity, inclusion, and righteousness.
Brands must tread lightly when seeking to identify with customers on this visceral level. Generations X, Y, and Z embrace brands that demonstrate social conscience, but only when they perceive those manifestations are altruistic, authentic, and unique.
Customers form brand opinions and loyalties gradually and cumulatively. They will not take at face value any company pivot or sudden interest in issues or causes unless they jibe with what the customer experienced from the brand in the past or has come to expect through previous interactions.
While it may seem counterintuitive that seemingly impersonal technology can leverage brands' uniqueness and "realness," innovative retail technology indeed has a part to play in showcasing authenticity. In fact, headless commerce solutions solidify brand images by creating consistent messaging and "feel" across any screen or impression, providing integrated messaging, and enabling a single point of control for all back-end customization tasks.
Ads
Brands continue to see value in retailers' online ad (aka online media) platforms as ways to communicate their value to shoppers. The digital equivalent to in-store ads, these digital platforms engage customers when they are most receptive to suggestions about how to spend their money, that is, while they are actively looking for things to spend their money on.
Grocery, drug, big box, and purely online e-commerce companies will continue to reap the rewards of creating and maintaining online malls that bring together several brands and product types while online shopping maintains a strong market share over in-person browsing and purchasing.
Marketing budgets are shifting to reflect this paradigm change and online ad platforms justify their greater share of promotional investment by delivering precise, quantifiable data on audience engagement. When metrics can attribute sales to impressions and clicks, marketers become more confident in their messaging, media, and channel decisions.
Promotions + Loyalty Programs
With advertising dollars at a premium, the cost of securing new customers is many times higher than retaining existing ones, and shoppers more willing to switch brands and stores than ever, it is no wonder marketers continue to implement innovative retail experiences that engender customer loyalty.
While we will delve into loyalty programs and promotional campaigns in greater detail in a future article, we urge marketing teams to get creative in keeping their current customers happy, engaged, and willing to recommend their products:
Tiered and premium membership levels with extra perks like free shipping, automatic discounts and early access.
Easy gateways to membership with mid-term and long-term milestones to encourage regular purchases.
Promotions driven by first-party data

extracted from loyalty program use.
Non-transactional rewards. Loyal customers can boost your revenues even without patronizing a retailer's brand or location. They should be rewarded for mentioning a company's store, referring friends, or participating in online games and quizzes.
Innovative Retail Technology
Innovations in retail technology generally have a single purpose "to meet consumer expectations of flexibility, instant gratification, convenience, immersive shopping, safety, and speed."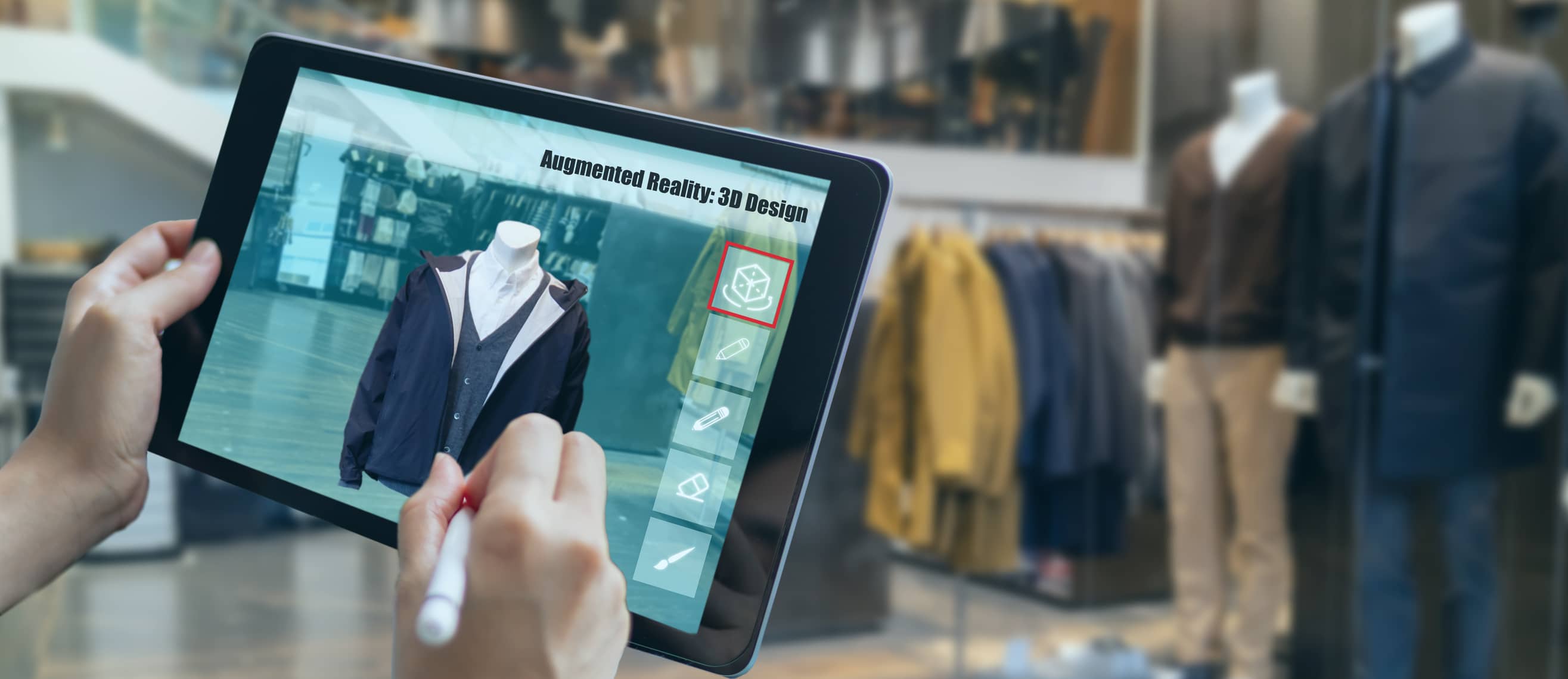 By perfecting these components of the shopping journey, retailers combine the best of all engagement channels. They deliver the convenient time saving that comes from purchasing online with the personal attention, multisensory experiences, and sense of serendipity a physical trip to the store can induce. Achieving these goals hinges on the collection, analysis, and mobilization of data. Data gives retailers the granular insights into customer behaviors, buying triggers, and product preferences they need to craft promotional messages and audience engagements and deliver them at the right time and place.
Headless Commerce Platforms
A headless approach separates a retailer's elegant front-end user interface from the grinding gears of the transaction processing, back office sales management and facilitation functions. This separation creates more agile, omnichannel shopping activities. It enables retailers to build customized consistency into brand presentations across all digital interactions and connects them to phygital integrations such as BOPIS and curbside delivery as well as downstream components such as ERP and CRM systems. For instance, OneView Commerce harnesses the power and flexibility of the cloud to deliver turnkey access to best-in-class retail innovation and integration. Our proprietary transaction engine automates price calculations, discounts, and other backend shopping basket tasks while unifying the purchase path from point of sale through pickup/delivery, inventory updates, and distributed order management.

Modern POS Innovation
President and CEO Doug McMillon noted that Walmart's experience supports a Salesforce report that digital commerce grew only 3 percent (year over year) in the second quarter of 2021, after a 63 percent boost in Q1.
"Customer behaviors changed during the quarter as people were shopping with us more in stores than online,"McMillon said. "In the U.S., customers clearly want to get out and shop.
But they don't want the inconvenience of parking, the frustration of stockouts, and the potential risk that comes with entering crowded spaces. Screen-mirroring self-checkout (SCO) allows shoppers to use their cell phones to scan the items in their cart and pay automatically. There's no need to interact with employees or even touch stores' self-check kiosks.
Metaverse applications reach far beyond the entertainment industry. Retailers are leveraging immersive features for more engaging store experiences. One retail innovation example is the use of augmented reality for virtual try on solutions. Retailers have virtual fitting room solutions that allow users to try on products using their smartphone cameras or use smart mirrors in-store. AR indoor navigation is another pivotal technology that helps guests and teams quickly find products in sprawling retail spaces.
Artificial intelligence plays a key role in immersive technologies. In-store robots cam make business processes much more efficient with benefits like specialized camera systems that makes inventory auditing much more effective and regular, meaning that salesfloor quantities can be measured more accurately for consumers.
Advanced self check-out systems powered by AI is another example of advancing and more innovative retail technologies. There are numerous variations on this concept, but one of the most innovative is the completely cashierless check-out systems, where arrays of cameras and sensors can detect what's in a consumer's cart and charge them for the purchase automatically as they leave the store.
Another example of artificial intelligence in action in the retail industry is through customer service and personalization. Using available customer information, AI chatbots and personalization algorithms can speed up the process of customer service and promotion. They have been successful in reducing the burden on customer service representatives and marketers to free up time for more value-driven activities.
More than four out of five respondents believe SCO offers a more hygienic process than in-store touchscreens.
OneView Commerce offers a range of mobile POS solutions, as well as a suite of cloud-native POS technologies adaptable to traditional checkout lanes, mobile line-busting, omnichannel point of sale, or other interaction. Even better, OneView integrates full store omnichannel operations management points to align services with shopper expectations throughout the journey.
Personalization Software
Customers want and expect the communication they receive from retailers to be relevant and timely. Whether product recommendations, discounts or rewards, they want to know the stores and brands they love take the time to personalize the messages they send.
The best personalization software weights each customer's engagement – site searches, previous purchases, feedback, session navigation, and more to extrapolate what it will take to bring them back and maximize their next purchase. OneView Commerce accomplishes this by enabling retailers to construct precise, multiple-touchpoint profiles of every visitor to all brand touchpoints. Machine learning and artificial intelligence can incorporate additional knowledge from history and across systems, online and in-store, and augment each profile with third-party data to create a 360-degree view of each customer, highlighting and implementing messaging strategies and assigning individuals to their proper category.
Delivering a Unified Commerce Ecosystem
Connecting in-store and online sales channels with customer intelligence, inventory, and supply chain transparency enables retailers to create an irresistible brand image, intimate customer care, and always available point of sale functionality. Each of these related functions generates valuable data and channels it to the other connected systems, fostering constantly improving decision making. OneView Commerce puts this power at retailers' fingertips with an intuitive, accessible Retail-as-a-Service unified commerce platform. Subscribers can access hundreds of OneView's microservices embedded in the unified commerce transaction engine to curate highly personalized customer engagements. Our next-generation unified commerce strategy gives retailers the tools they need to adjust to dynamic shopper demands while maintaining firm control of every brand engagement encounter.
Key Takeaways
Customers demand responsive service and personalized experiences across every channel on which they engage brands.

COVID-19 upped the ante for retailers to create memorable buying journeys.
While e-commerce created the standard for convenience, customers still want to visit physical stores. Only now, they demand the same perks they can get online.
Technology and data mobilization are the keys to continually delight the customer.
OneView's Retail-as-a-Service unified commerce platform allows retailers to mobilize hundreds of microservices to build uniquely customized customer engagements.
See how OneView helped Australia Post prioritize high-value customer experience improvements and extend interactions and functionalities of cross-channel transactions.
Ready to discover how OneView's Headless Unified Commerce can help you build, scale, and launch digital services for curbside pickups, point of sale, mobility, self-scanning, and more? Want to see how we deliver all these benefits without backend development or legacy system limitations that delay and hinder productivity?
FAQs
How technology is changing retail?
Technology has made retail more efficient, immersive, accessible, and data-driven. These advances and recent events have driven demands on retail to deliver more personalized, environmentally-conscious, convenient, fast-paced, and high-quality solutions.
What new technology is being used in retail?
There are a number of new technologies being used in retail. Some examples are:
Contactless shopping
Buy online pick up in store (BOPIS)
Data-driven personalization
Augmented reality

Virtual try on
Indoor navigation

Artificial intelligence

In-store robots
Advanced self-checkout
Customer service chatbots
The technologies alone don't drive growth for retailers. They require a vision for innovation that provides unique experiences for shoppers. It's up to business leaders to leverage these technologies in the right ways in order to yield the best results.
What is an innovative in-store experience?
Implementing modern technologies is not enough to provide a unique, innovative in-store experience. Businesses need to examine the needs of their audience more deeply and understand what unique aspects they can bring to the table that separate them from their competitors. Innovation is about bringing new value to the market in a unique way, simply delivering like-kind experiences will not be enough.
Businesses who strive for innovative in-store experiences need to keep an eye on recent trends in retail technology with the support of business leaders who are curious and open to ideas on how these technologies can improve consumer engagement. that incorporate new technologies to provide unique offerings to their shoppers will be the ones that stand out against the competition, while those that fail to adapt continue to lose market share.

Lexy Johnson
Go-to-market and thought leadership strategist empowering OneView teams to bring exceptional products to market