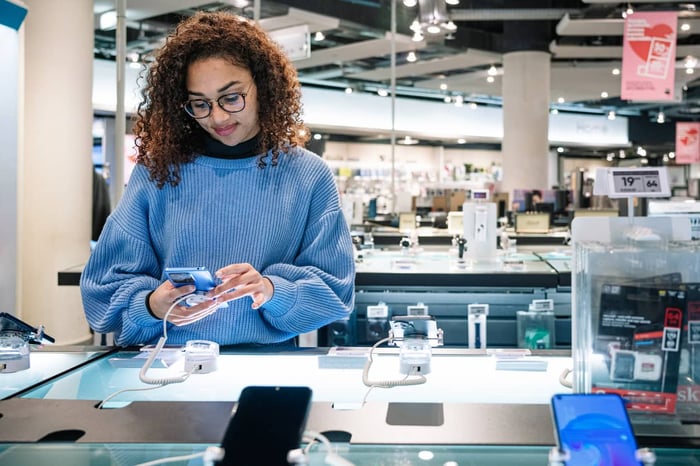 Retail has become a wild ride, with shoppers continuing to tighten their grip on the commerce steering wheel, forcing retailers whose technology capabilities have not kept pace with modern expectations to lurch with each whim. Over the last few years, shopper behaviors have ratcheted up competition and exploded the challenge to maintain customer loyalty, forcing retailers to create new experiences at break-neck speed. And while digital shopping has normalized for its convenience and endless aisle of products, the store remains the central hub of the omnichannel experience. Despite the rise of ecommerce, nearly 85% of U.S. retail sales still occur in-store. To attract customers to physical stores, brands must continually innovate to offer memorable experiences. That said, without a unified commerce strategy that knits the multi-channel shopping experience, it's virtually impossible for retail to compete in a true omnichannel realm. What's more, the limitations of a legacy system stonewall the delivery of experiences that quickly respond to shoppers' continually changing behaviors.
However, one proven solution that retail leaders are successfully using is a cloud-native unified commerce platform that empowers fast, low-code experience development, leveraging a composable infrastructure as well as scalability across all channels. The reuse of microservices eliminates redundant development steps to accelerate the introduction of new experiences.
Leveraging the store to build profitability
While online shopping is solidly entrenched, it's no secret that the operational costs of this channel are extremely high, spearheaded by an increasing number of returns and rising delivery fees. To learn how the store plays a pivotal role in increasing the profitability of modern retail commerce, consider the following:
1. Adopt "Commerce Anywhere".
Creating brand experiences that transcend all channels is a non-starter for engaging shoppers from browsing to checkout, from promotions to loyalty rewards. They want to be recognized wherever they are at any given time. To achieve this seamless journey, you need a unified commerce platform that updates and shares customer data, a critical requirement for effective marketing, engagement, and service. In the store, this information empowers store associates to conduct more meaningful interactions with customers, offering relevant cross-selling and up-selling opportunities that increase revenue and store profitability.
2. Create convenient experiences that bridge online, mobile, and store shopping.
Use innovative technology to engage customers in the places and ways they prefer to shop, both digitally and physically. Examples of this concept are BOPIS (buy online/pick up in store) and ROPIS (reserve online/pickup in store), where the online channel stimulates a visit to the store or to start a shopping transaction that completes in-store or at the curb. Over the past two years, the number of people using online searches to find nearby retail locations has tripled. And 59% of consumers are likely to browse products online and then buy in the physical store. When combined with a variety of payment options, transactions are completed easily and quickly, either with self-checkout or associate-driven mobile checkout.
3. Strengthen customer loyalty by directing online shoppers to the store, where engagement can be enhanced.
Activate your "Commerce Anywhere" strategy by leveraging digital experiences to drive store foot traffic with appointments, pickups, wish lists, shared carts, and returns. Empower associates with mobile devices to elevate customer service with "Pay Anywhere" linebusting. Furthermore, with access to customer histories (purchases, behaviors, preferences), promotions and loyalty program information, associates can personalize store experiences to deepen engagement and increase revenue.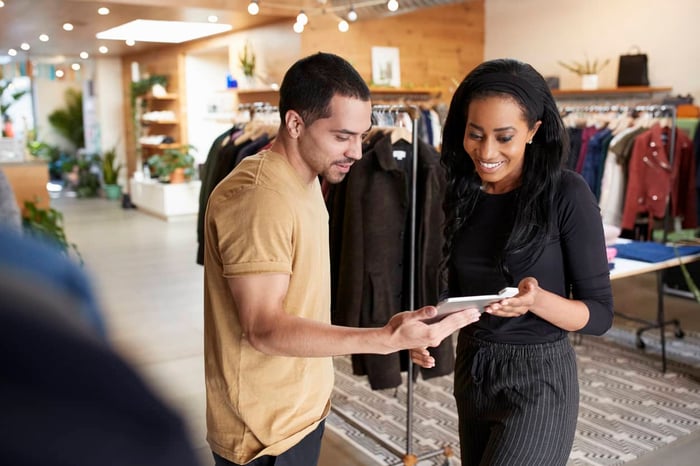 4. Embrace a modern tech stack to deliver a customer-centric experience.
Technologies that capture, interpret, and reveal customer activity, behaviors, and preferences create an insight-driven culture. Using data and analytics, organizations can drive decisions about products, inventory, pricing, and promotions that optimize customer service. Furthermore, when associates have access to this information, they can leverage clienteling to strengthen customer engagement and increase revenue. With associates more technically savvy than ever and their constant use of mobile devices, they will quickly adopt new technologies.
5. Target digital transformation investment for impact and value by harvesting what you have in legacy systems.
Instead of scrapping legacy systems, build modern digital channels and front-end experiences that easily connect to them. Use the latest cloud architecture to embrace efficient digital development and delivery methods. IT teams can deliver high-demand use cases with new software tools (APIs, microservices) and new integration architectures that accelerate innovation and foster agility in a test-and-learn environment.
A unified commerce platform's ability to leverage composability empowers retailers to prove ROI on a use case-by-use case basis. Leveraging high-value existing services to create robust, seamless customer experiences drives targeted transformation spending. A free trial demonstrates how this approach puts the retailer in control over the speed of innovation and eliminates traditional constraints of depending on a software vendor.
Robust, seamless customer experiences
Drive targeted transformation spending that delivers customer value and ROI
Learn more about OneView's 30-day free trial.
6. Customers demand convenient, flexible fulfillment options for purchases and returns.
Immediacy has become pervasive, and shoppers want what they want when they want it at a click of a button. Some 60% expect that the products they order online will be delivered within two days at most. The need to have inventory close to the source of demand, with the ability to sell to the last SKU, has never been greater.
As a result, the concept of "store as warehouse" is a save-the-sale strategy that creates an endless aisle to complete the sale regardless of the fulfillment source. If retailers can fulfill from store locations near the buyer, they avoid the expense of crossing shipping zones and can more easily meet tight time frames. A unified commerce platform provides real-time inventory information that drives efficient, lower-cost fulfillment.
7. Make stores an information-rich hub of learning and engagement.
There has to be value in coming to the store. Recognize your store staff as the critical link and arm them with digital data, including product details, preferences and trends, and recommendations that can tie carts, past purchase history and intent together. Curate the store visit to increase your customer's value with personalized shopping, blending pickups with in-person add-ons, and infusing transactional efficiency.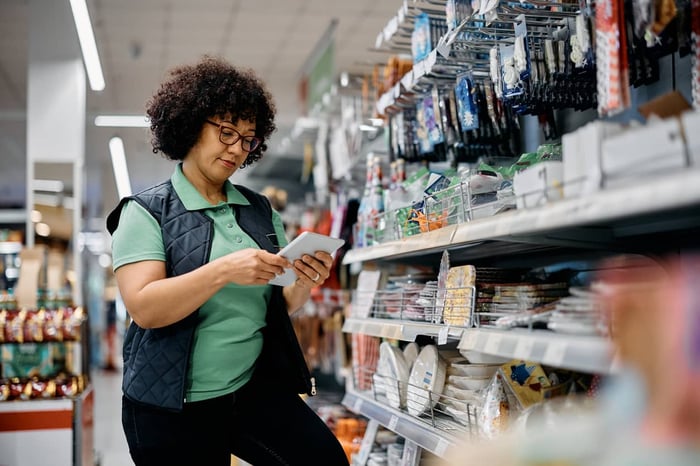 8. Agility to scale new technology fast is essential to the equation.
A unified commerce platform is the next-gen retail technology that provides a single transaction engine and headless architecture to build experiences and commerce engagement anywhere. At no time has it been more evident that where you need to be today might not be where you need to be tomorrow. Taking control of your in-store tech stack and breaking free of black-box point-of-sale constraints that define legacy store systems are the driving forces behind this next-gen strategy.
Leveraging a headless store transaction engine that finally moves at the speed of your omnichannel business puts you in control to reduce time to market and costs to achieve meaningful results. According to research, seamless omnichannel experiences that include the store result in:
4% increase in store spend
10% increase in online spend
Customers log 23% more repeat shopping trips to a retailer's stores within six months after an omnichannel shopping experience.
Consider testing out a much-needed use case to validate the functionality of OneView's platform to prove value. Let us know you're interested.
Are you ready to discuss how to keep your physical stores relevant?

Lexy Johnson
Go-to-market and thought leadership strategist empowering OneView teams to bring exceptional products to market