Retail paradise is by no means an illusory island in an ocean of shopping, fulfillment, and payment choices consumers expect. In reality, it is a seamless fusion of options that span all sales channels, recognize each customer throughout their journey, and honor their preferences. The reward for attaining nirvana: loyalty, growth, and survival in an environment ripe with failure.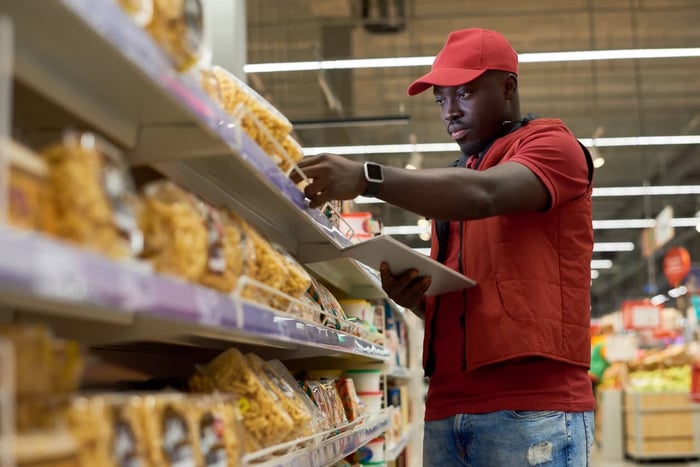 Consumers are in the driver's seat, and they're adamant about dependable product availability and fulfillment speed. They want what they want, they don't much like waiting, and they expect transactions to be convenient. Therefore, the need to have inventory close to the source of demand, with the ability to sell to the last SKU, has never been greater. The need to streamline "last mile" options has grown urgent as e-commerce fulfillment costs continue to rise—increasing the value of store fulfillment including curbside, reserve online, ship from store, lockers, and even couriers and drones.
As a result, the concept of "store as warehouse" is a save-the-sale strategy creating an endless aisle to complete the sale regardless of the fulfillment source. To buy into this efficient fulfillment approach that makes perfect sense for unified commerce, retailers should consider the cost and speed of fulfillment. If retailers can fulfill from store locations near the buyer, they avoid the expense of crossing shipping zones and can more easily meet tight time frames. Storing inventory in a retail outlet no longer seems crazy.
Disruptor Defense
Amazon's sky-high fulfillment bar, beyond its Prime membership and two-day delivery, is a tough—but not impossible—act for retailers to compete with. Its massive retailer network decreases the need to stock every product they sell online, essentially making retailers warehouses. The company's technological prowess instantly pegs an order to a fulfillment source based on stock balance, and behind the scenes, handles financial settlement within the fulfillment source chain.
Its closed-loop order cycle updates keep the customer informed about the status of their order, including:
order acknowledgement
order confirmation
advanced shipment notification (ASN)
ASN follow up emails, texts, and requests for feedback
Retailers can take a page out of Amazon's playbook by adopting a store as warehouse strategy. In fact, a physical store presence empowers them to go one better, freeing up any store to offer an even greater engagement experience and drive loyalty. Keep reading to find out how.
Interested in learning more about OneView's Free Trial? Download the guide to get started today.
Omnichannel Superpowers & Considerations
Store as warehouse outshines e-commerce exclusive retailers in offering a full complement of omnichannel fulfillment options to satisfy every customer preference:
BOPIS (buy online and pick up in store of choice)
BOPAC (buy online and pick up at curb)
ROPIS (reserve online and pick up in store of choice)
BOSS (buy online and ship to store)
BOSFS (buy online and ship from store)
BARA (buy anywhere and return anywhere)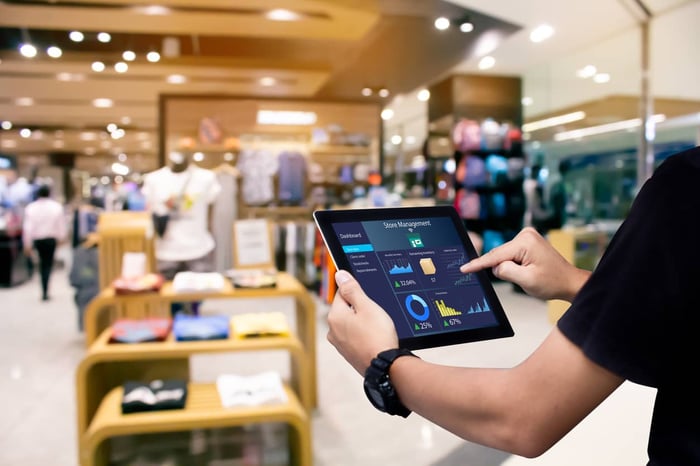 However, when customers purchase online and pick up in the store, it's critical to plan and manage the engagement as a strategic opportunity to more fully engage with effective cross-sell and up-sell to increase customer loyalty. A few considerations to lock in the experience:
Store alert notifying sales associates of customer's arrival
Experiences that appeal to demographic age groups (Boomer, GenX, Millennial, GenZ)
Mobile devices provide associates access to loyalty program and customer history, including preferences, wish lists, abandoned cart items, and complementary product suggestions
Linebusting capability for associates
Knowledge and service-based associate training
Shipping and handling practices tailored to store associates and store workflows to ensure efficient packing and shipping of products
In Store processes that maximize engagement for reserved merchandise and appointments (ROPIS)
Foundational Requirements
The most critical requirement for adopting the store as warehouse approach to fulfillment is a unified point-of-sale (POS) system that provides an enterprise-wide view of inventory and is automatically updated in real-time with each transaction. Built-in thresholds for auto replenishment further assist retailers by maintaining sufficient inventory across their network as seasons and trend-based surges impact demand.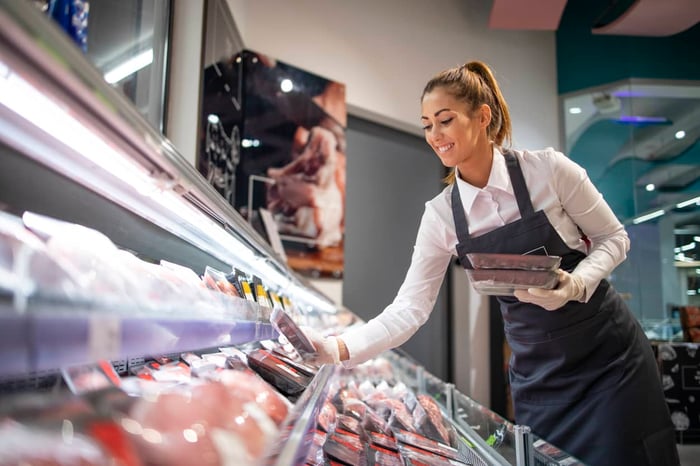 Retailers with legacy systems should explore a modern, omnichannel tech stack that supports this holistic view of inventory. With the help of stores as warehouses, retailers can match available inventory to demand — no matter what channel that demand is captured in. When comprehensive inventory management that tracks global, market, and store merchandise levels is paired with order orchestration that can read precise inventory levels and key input data across every sales channel, orders are intelligently routed in response to fluctuating stock positions, time, proximity, and staffing to minimize cost to fulfill.
To facilitate store fulfillment—whether the order is a BOPIS, BOSS, ROPIS or any other variety of store fulfillment —the store must have the technology to support an associate-driven pick-and-pack workflow that accounts for knowledge levels, store traffic, and other workflows to ensure that efficient communication will keep the customer in the loop from purchase to completion. The success of store-based fulfillment centers on targeting the tools you give to associates and how a store and associate team operates. The fact is that warehouse fulfillment tools are not designed to take into consideration the differences of fulfillment knowledge levels, workflows and context switching that store associates are forced to face when fulfilling in-store. Attempting to use warehouse tools in the store often leads to frustration and poorly fulfilled orders by store employees.
Arming associates with appropriate tools is critical — it's all about capitalizing on opportunities to sell more, save more, and gain customer affinity.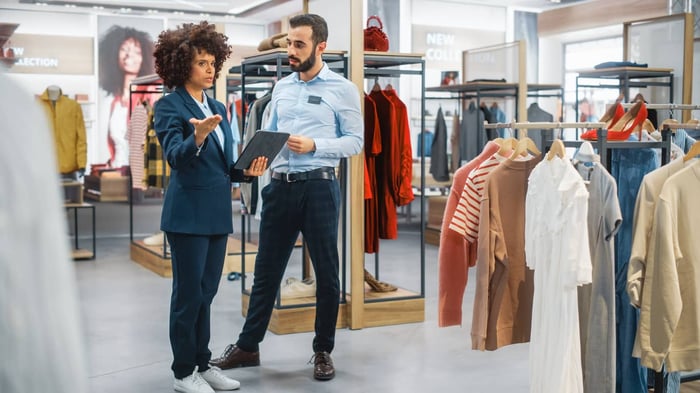 Dark & Grey options
Dark stores are typically located near or within a large concentration of customers and offer a store's worth of inventory strictly for order fulfillment. No customers are allowed inside. Grey stores host customers and offer ship-from-store fulfillment or act as a showroom. In deciding to add dark or grey stores, consider the following:
Location and footprint of physical stores
Staffing requirements
Customer density
Location of existing warehouses
Point-of-Sale Integration
An omnichannel platform that combines inventory management capabilities, visibility into cross-channel orders and transactions, and API-first integration capabilities that include third-party and legacy solutions delivers value beyond store as warehouse. In addition to the previously mentioned advantages of clienteling and linebusting, consider how a modern store technology toolset that integrates loyalty, promotions, sales, and omnichannel fulfillment could turbocharge personalized upselling and engagement efforts across your customer journeys at every engagement point for your brand.
If you're interested in learning more about how store as warehouse can work for you, let's start a conversation. Have your omnichannel nirvana search party contact us.

Lexy Johnson
Go-to-market and thought leadership strategist empowering OneView teams to bring exceptional products to market