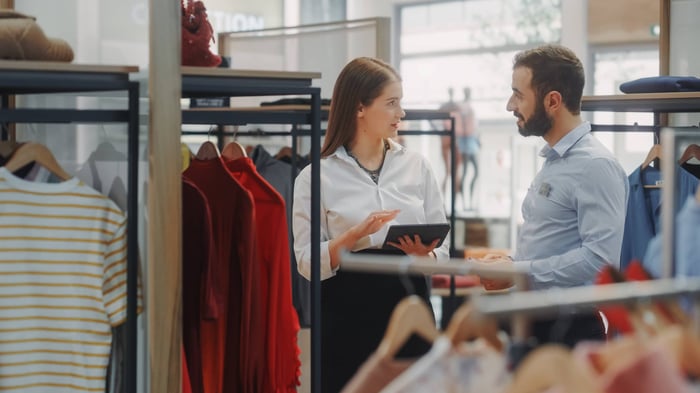 To meet modern day demands, retailers must create personalized shopping experiences for customers by combining digital and in-store experiences. Unified commerce synthesizes disparate channels into one unified platform–allowing easy management and execution of multichannel or omnichannel retail operations.
The result of unified commerce is a win-win for retailers and shoppers alike. Retailers are able to rapidly evolve, test, and deploy new experiences as they respond to customer preferences, market dynamics and other operational inputs. And shoppers benefit from having everything they need to make an informed purchase right at their fingertips.
In this article, we'll walk through what to consider about unified commerce platforms in 2023.
Unified Commerce is More Timely Than Ever
In 2023, to keep up with customer demands, adopting unified commerce technology is a priority for retail enterprises. The future of retail requires a more streamlined, efficient and unified experience across all points of engagement with a brand. That's why the adoption of scalable unified commerce is becoming more timely than ever before.
In the past, retail enterprises focused on retail-hardened checkout systems that were the backbone of their in-store shopping experience. The proprietary nature of these systems makes it challenging to modify these systems so changes to in-store experiences are slow, or often non-existent. Often retailers turned to "bolt-on" options to push technology into stores which, in turn, increased overhead and maintenance of already complex infrastructure.
With pandemic-fueled shifts in the retail landscape, brands are now struggling to keep pace with consumers' expectations, changes in shopping preferences and the escalation of digital to in-store engagement. Shoppers now expect to be able to shop from anywhere at any time on any device or platform — dramatically increasing the entry into and out of buying journeys on the path to a completed purchase. As a result of these changes, retailers are looking for new ways to improve their in-store operations.
Unified commerce enables retailers to synthesize technologies and processes on a single platform architected for control, experience composability, ease of integration and speed to market. Retailer marketing teams can plan content calendars that synchronize with inventory management systems so their digital ads are relevant. Brands can create customer experiences that deliver consistent messaging and promotions across multiple channels. Retailers can optimize multi-channel fulfillment processes for faster delivery times. Payments can be processed quickly via one interface instead of multiple systems.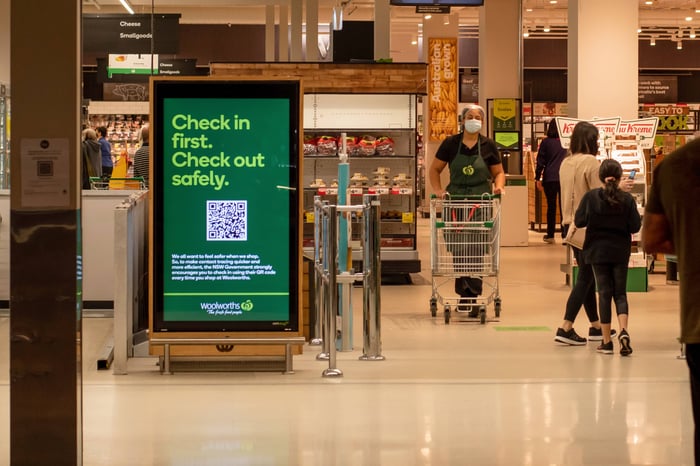 Retailers Who Lead Unified Commerce Adoption in 2023
Some of retailers greatest innovators have embraced the power of unified commerce and have seen dramatic results as they have navigated one of retail's most challenging times.
While the list of who is topping successful adoption of unified commerce reads as a who's who of retail leadership, read on to see how you can bring their learnings to your organization with powerful, ready-to-use SaaS Platform capabilities.
Apple
Amazon
Wal-Mart
Target
Ikea
Unified Commerce Reduce Overhead and Expenses
Unified commerce reduces overhead and labor costs by simplifying operations across the enterprise. In retail, this means unifying disparate systems using powerful cloud-native featrures of a modern commerce platform to support all sales channels, including brick-and-mortar stores, online, mobile, social and call centers.
Rather than using multiple siloed systems to deliver associate and customer engagement, unified commerce allows retailers to use modern features of a unified commerce platform for the critical backend functions like transaction processing, inventory management, orders, and promotions while leveraging high-value legacy assets or purpose-built digital systems for brand differentiation.
Unified commerce allows you to better deploy your human capital, reduces training, and automates critical processes like price changes, promotions and inventory tracking to improve accuracy and speed while saving money.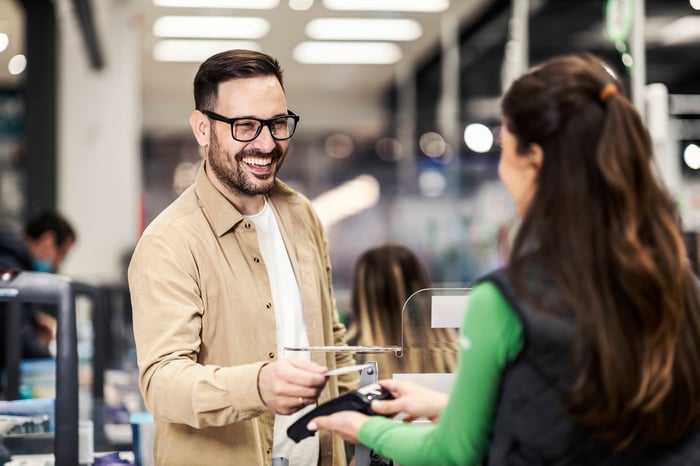 While some retailers still rely on multiple applications for these functions, many have found that adopting a single platform with built-in capabilities plus the architecture for fast, resilient integrations improves execution of these critical use cases and saves money.
While unified commerce is earlier on the technology lifecycle, for those who transform, it is a game-changer. Retailers who adopt unified commerce can see a $2.6 trillion opportunity in revenue.
Challenges do exist that impact broader adoption of unified commerce systems in retail. Overcoming legacy system constraints is a primary roadblock for retailers of all sizes. A fully cloud-native architecture that can both leverage legacy assets and fill gaps to create exceptional experiences is key to executing a sound unified commerce strategy.
Create Uninterrupted Omnichannel Journeys
Retailers are under increasing pressure to provide customers with a seamless shopping experience across the buying journey. To support this, retailers need to develop a technology strategy that delivers experience control, ease of integration and speed of deployment.
As omnichannel commerce enables consumers to shop fluidly from touchpoint to touchpoint, retailers face the challenge of delivering these experiences without unnecessary duplication of effort and without creating additional "siloed" solutions. Duplication and silos create waste and costs that negatively impact the return on any new engagement.
To create a customer-first commerce strategy, retailers need to lean on a technology platform that puts control and capabilities in their hands instead of creating reliance on the software vendor. Done effectively, omnichannel transcends any individual interaction to meet customers at their moment of action to drive sales, increase loyalty and differentiate the brand.
With data and insights readily available across the enterprise, retailers can respond effectively to fast-changing business initiatives and deploy capital for the greatest return without sacrificing brand loyalty or satisfaction. Using a modern cloud-native architecture, retailers are positioned to have full ownership of their technology strategies with a level of independence not yet seen in legacy store systems. This translates to ensuring your in-store technology continues to be a powerful enabler of short- and long-term growth.
Unify Engagement with One Platform
Unified commerce reduces technology overhead while increasing ownership within the retail organization. Built on the power of a single transaction engine capable of supporting all retail transactions, retailers can now streamline operations and engagement across POS, digital commerce, inventory management, and contactless interaction, while leveraging a single source of pricing, promotions, orders and other critical data points. A view of the current retail ecosystem conveys why unification is so critical as today retailers face significant blockers to streamlined engagement, including:
Fragmentation: With a large number of proprietary and/or aged systems in use, duplication of effort is high and speed to market of new experiences is low.
Inefficiency: Resources and time are spent moving data from one system to another because of challenges in integration and proprietary blockers—it's inefficient.
Security issues: Maintaining the required level of SecOps diligence is challenging as systems are often deployed on archaic infrastructure, putting your data, systems and business at risk.
It reduces complexity by leveraging preconfigured components consistently across all channels. This can reduce costs, increase agility, and improve reliability.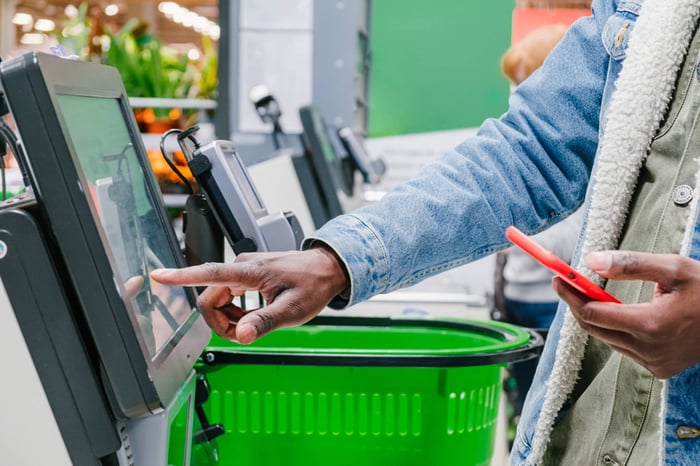 As the retail industry undergoes a seismic shift in customer engagement with a continued push for relevant and personalized in-store engagement, savvy, digitally relevant retailers know they need a technology approach that capitalizes on the power of in-store engagement by allowing them to move quickly in response to customer demand. These leaders have already recognized that monolithic store systems with proprietary codebases and requirements for extensive version upgrades are no longer just a hindrance; they are a threat to retail survival and have taken action by embracing unified commerce.
Unified Commerce Offers Powerful Analytics Advantages
The outcome of effective unified commerce is the ability to instantly access, share and act on the data created across the customer journey. The power of synchronizing POS data in real-time opens the opportunities to solve some of retail's most pressing challenges, including order management and orchestration, sales forecasts, inventory availability, as well as customer preference and buying predictors that enable associates to better engage and service in store. As we have seen from leaders such as Kroger, enterprise retailers are creating significant advantages over their competitors by leveraging unified commerce to improve the quality and speed of data movement in their organizations.
Conclusion
If you are ready to see the power of how a unified commerce strategy can transform how you engage and retain customers, OneView Commerce is here to help. We give you the power of a fully cloud-native, SaaS infrastructure with fast deployment of ready-to-use store experiences combined with full "build-to-suit" control to curate unique interactions that are owned with independence and freedom by your team.

Lexy Johnson
Go-to-market and thought leadership strategist empowering OneView teams to bring exceptional products to market