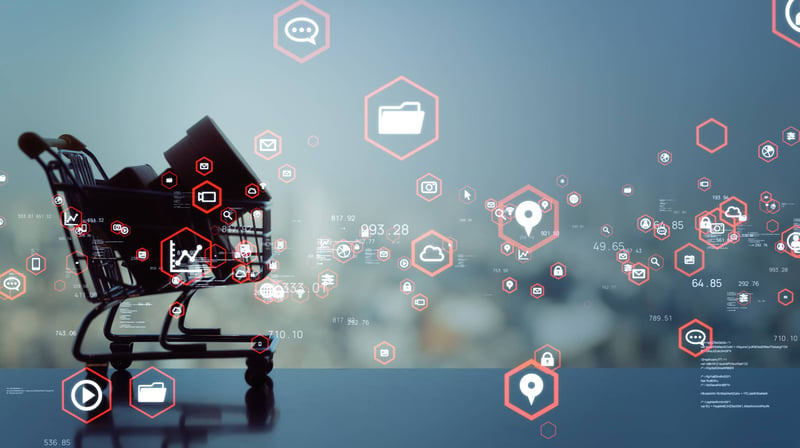 Powerful retail technologies exist to align your business strategies with customer preferences. Creating agility and adaptability in your technology stack is crucial to support emerging demand. Instrument your team with a commerce infrastructure built on the latest cloud technologies to power a modern, frictionless journey today and tomorrow.
The State of Retail Technology in 2021
While our economy continues to rebound and recover, the retail market's pivotal transformation during the past year remains unprecedented. Extreme pressures introduced by the pandemic became the catalyst for a once-in-a-lifetime leap in both industry and consumer expectations.
Acting Secretary-General Isabelle Durant (United Nations Conference on Trade and Development) had this to say about their new report on COVID-19 and Global E-Commerce:
"businesses and consumers that were able to 'go digital' have helped mitigate the economic downturn caused by the pandemic." However, the truth of the situation does not end there. "But, they have also sped up a digital transition that will have lasting impacts on our societies and daily lives – for which not everyone is prepared."
Notice the jump in projected global e-commerce share reported by Statista initiated by the 2020 pandemic.
And how much did this accelerate the transition from a physical to a digital-based economy? About five years, according to IBM's corroborating 2020 U.S. Retail Index. That five-year technology gap paralyzed government programs, shocked consumers, and brought unprepared and inflexible brands of all sizes to a virtual halt. However, adaptable retailers who had embraced digital engagement and the path to digitizing and instrumenting commerce touchpoints did not fall behind they excelled past competitors and kept up with consumer demands and expectations.
Retail Technology Trends in 2021
Headless Commerce
Adaptability is essential to thrive in disrupted markets. Headless commerce is an agile solution model that caught fire when retailers needed to quickly restructure and reevaluate their outdated, siloed commerce systems. As physical store visits plummeted during unexpected business restrictions, the surge in e-commerce demonstrated the serious limitations and inflexibility of monolithic legacy systems in response to rapidly shifting demands and expectations. With close to 80+% of retail transactions still taking place in-store, retailers needed to quickly align digital orders with store fulfillment through pickup and delivery using a commerce framework that gives them control of customer and commerce engagement wherever it takes place: online, in-store, or at the curb.
Extending "headless" beyond just the digital storefront gives retailers the power and agility to address the full commerce opportunity, instead of only the 20% that takes place online. Headless control enables retailers to curate engagement, add and test new services, and quickly scale offerings for longevity and return on investment. Customers expect a faster, accessible, and integrated experience shopping across various devices and environments. Leveraging a modern retail framework that decouples the presentation layer of all commerce engagement (online, in-store, mobile, social, and more), or the "head," from the service layer, or "body," enables retailers to build, deliver and continuously iterate highly unique commerce engagement everywhere.
Unified Retail Ecosystems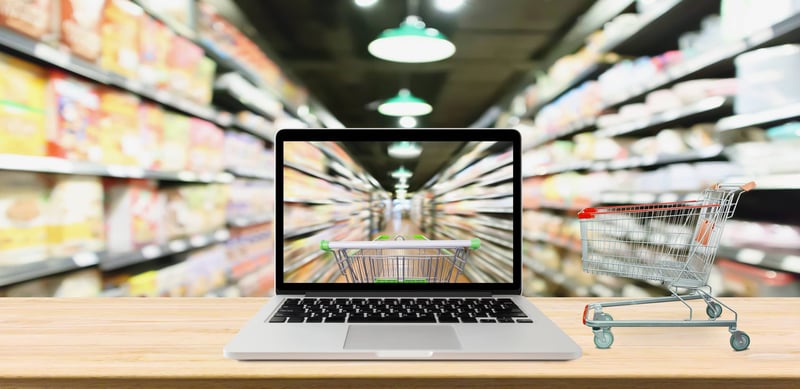 Expanding on the control delivered with headless commerce, we have the emergence of new retail ecosystems that bring computing power, modern cloud processing and retail-as-a-service tools to fully unify commerce anywhere. As the name implies, these frameworks should include headless freedom and technology control options across a broader and deeper scale. From each point of sale touchpoint to the shopping cart, payment processor, downstream financial systems, and seamless integration with both legacy systems and breakthrough technologies, unified commerce ecosystems enable ownership and control of individual aspects of your retail transaction journey to create scalable customer engagement and a powerful and unified shopping experience from start to finish. Retailers thrive leveraging modern cloud tools instead of piecing together disparate systems or writing duplicate code within their digital experiences to handle basket creation, processing and checkout functions.
Responding to market disruption has been challenging for many retailers, but a few well-prepared innovators were led by example. Armed with years of technology, testing, iterating, and learning, select retailers began utilizing powerful and scalable unified commerce ecosystems to create customer experiences that aligned with their brand strategy. Kroger turned to OneView Commerce to enable a robust, next-generation unified commerce ecosystem that would keep customers engaged, drive brand loyalty, enable new partner opportunities, and protect ownership of the key data sources that support their critical retailer to manufacturer relationships.
Digitally Capable Point of Sale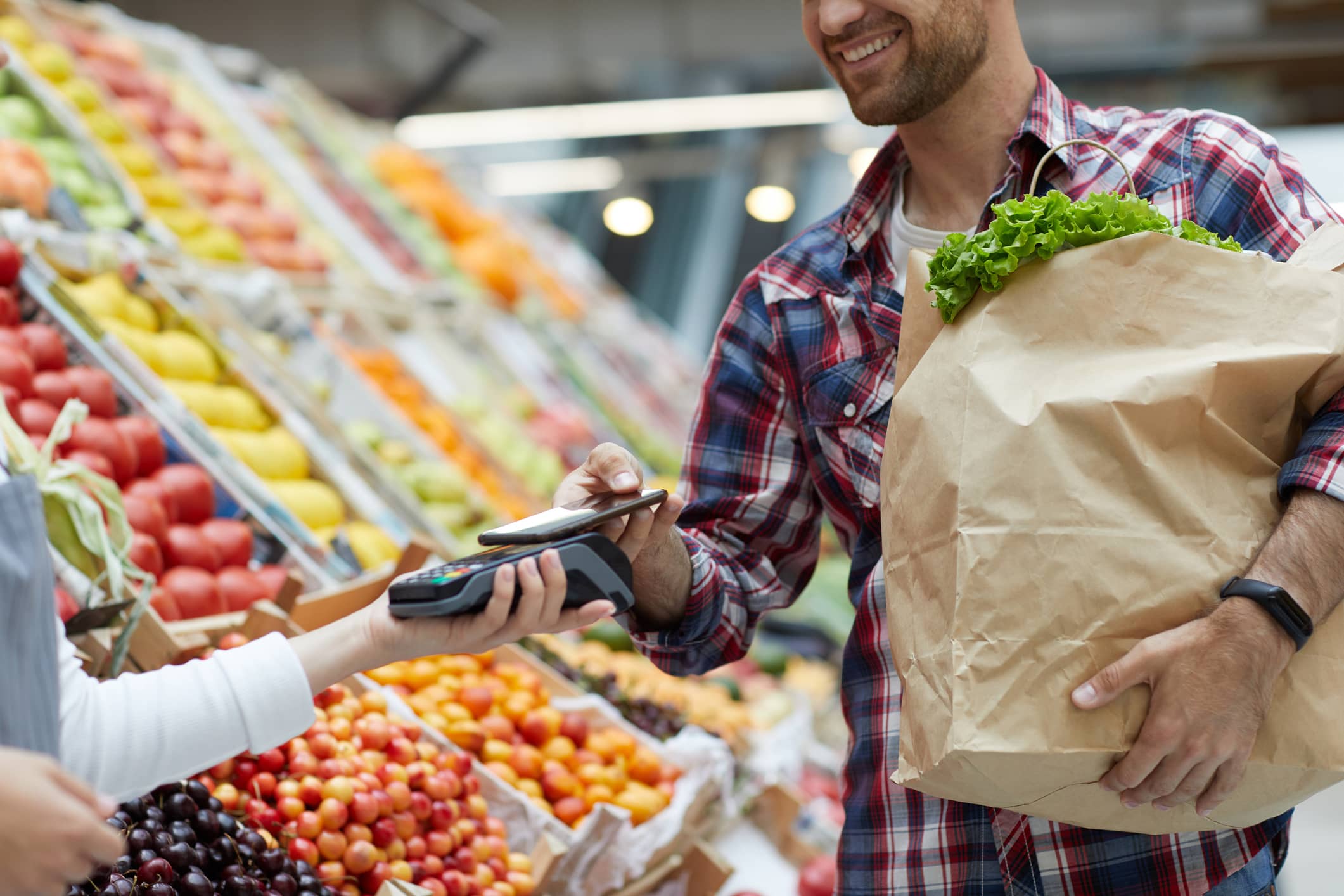 In the perfect retail experience, we face minimal to no resistance during the shopping journey — from browsing, comparing, adding to cart, paying, delivering, and everything in-between. The introduction of modern, cloud-native digitally ready point of sale solutions is changing the in-store and online experience as retailers continue to merge these functions into a seamless unified commerce experience. To succeed requires a robust retail commerce framework that streamlines customer engagement allowing them to sell products in all digital channels with the same level of efficiency and integration as in physical stores. This requires breaking down existing silos by utilizing a single transaction engine capable of powering all backend functions from product search to add to basket, calculations, promotions, checkout, and more.
Australia Post turned to OneView Commerce for a next-gen commerce strategy that would give them the control to build new, relevant store and customer experiences with point of sale engagement that delivered on their brand and business goals. They quickly delivered a modern, full-featured mobile point of sale running alongside their legacy footprint to improve in-store service, validate unified commerce strategy, and install the commerce foundation that would give them the power to reduce risk and increase the speed of full digital transformation. With a digitally capable point of sale, that includes access to hundreds of commerce microservices and the extensibility to replace their legacy footprint, they are positioned to iteratively deliver on digital transformation milestones as they reimagine point of sale at every touchpoint.
Social Commerce
Social media platforms show powerful utility to target customers much more accurately than most traditional advertising campaigns while also promoting more types of commerce opportunities presented in a unique, customer-engaging manner. Facebook recently announced "Live Shopping," a module that lets people buy during live stream presentations of products. Premium brands like Louis Vuitton and Burberry have experimented with promotions that gained significant engagement and traction. In contrast, some smaller retailers like The Dollar Shave Club have grown their brand and subscription service almost entirely through social commerce. Chatbots are another interesting development, handling automated responses to common customer queries to complex tasks like assisting hesitant buyers to find the right product and complete their purchase. As opportunities on social media evolve and customers spend more time, it's imperative your unified commerce platform seamlessly integrates with these online platforms.
Contactless Checkout
Extending contactless across the full checkout experience is another trend of customer-oriented design starting to blossom. The most prevalent example is Near-Field Communication (NFC) payment in checkout. Many consumers have had NFC wireless chips in their phones or cards, and following recent updates in payment devices the majority of retailers are capable of leveraging NFC, yet before the pandemic, the use of contactless payment was not readily adopted with US consumers. Since the pandemic, in-store mobile payments have grown approximately 30%, and no-touch payments combined have increased about 69% for retailers.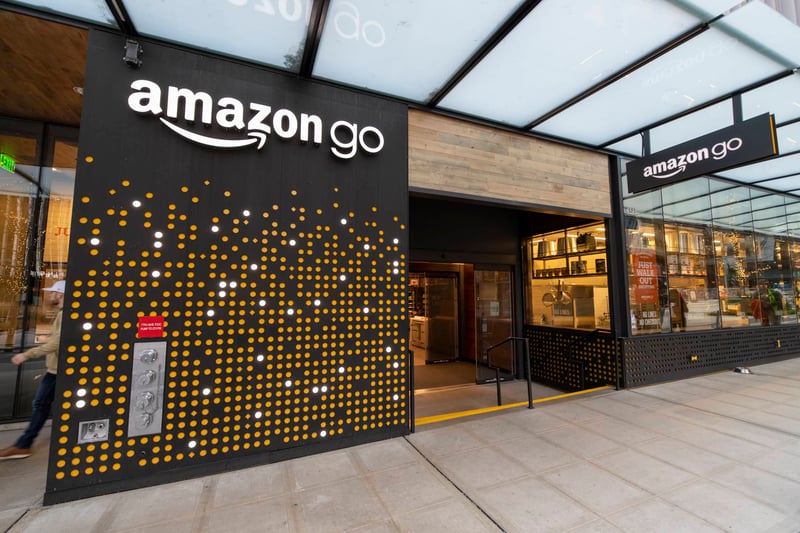 With customers showing a preference to shop using contactless and self-check-out options, retailers are focusing on the integration of contactless with point of sale. Sam's Club and Walmart are looking at innovative integrations where their consumer app communicates with the store's digital ecosystem to enable checkout. Allowing customers to use their camera to scan and buy in-store items creates a contactless, quick, and forward-thinking experience. Taking the concept further, Amazon's Just Walk Out Technology may be the pinnacle of this futuristic frictionless point of sale technology, as these stores give shoppers a fully contactless experience. Next-gen commerce introduces the power to unify contactless engagement with a single unified commerce transaction engine capable of creating consistent and meaningful experiences for customers at every interaction. For brands to make this transformation, cloud-native technologies will be the key to creating sustainable and efficient contactless checkout that blends seamlessly with associate-directed interactions.
Point of Sale Integration
Like contactless checkout and digitally ready point of sale solutions, Point of Sale integration focuses on the customer-centric experience. But the actual goal of API-driven, modern cloud architecture gets much more technical — to provide retailers with the tools to seamlessly bridge the gap between their digital and physical storefronts. Closing this divide helps make the experience quicker, easier, and safer for customers and retailers, with the additional benefit of creating more opportunities to gather insights and collect data on shopper behavior, expectations and predicted trends.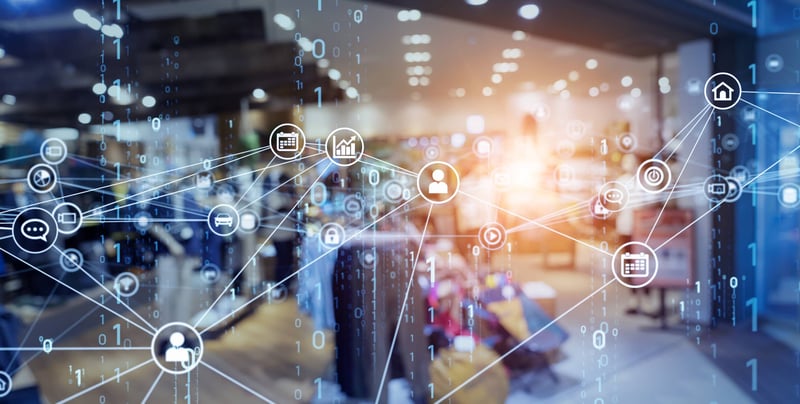 Innovative retailers who give shoppers the freedom to seamlessly move between digital and physical environments have a substantial advantage over laggards.. Whether browsing and pricing store inventory online or offering multiple options and locations to pay, pickup, or deliver, these changes to the customer experience are quickly growing and are an integral part of an effective digital transformation plan. This is especially critical as customers demonstrate loyalty with increased spend per transaction, per trip, per site visit, and in nearly every observed interaction with an omnichannel retailer.
AR Shopping
The consensus around augmented reality has changed dramatically in only a few years. First a toy, then an exciting sci-fi magic trick, now augmented reality is finding viable use cases across markets and showing limitless growth potential. Retailers, designers, artists, scientists, engineers, doctors are proving its value as a unique educational tool. Additionally, for consumers who can't physically see, touch and feel a purchase, AR shopping has become more helpful and adaptive than many expected. From virtual product fitting for clothes and furniture, checking a product's price and experiencing "guided" tours of stores to global fashion brands and designers testing "intelligent mirrors" and creating virtual product exhibitions on social media, augmented reality will continue to shape how we market, buy and sell.
Real-time Inventory
The rise in omnicommerce shopping amplifies the need for real-time inventory accuracy to meet fast-paced customer demand by providing more options to manage and access stock. Retailers committed to meeting this demand recognize that obtaining "at the moment" inventory accuracy at every touchpoint is critical to delivering on customer expectations, optimizing store and associate workflows, and utilizing the store as a warehouse — ensuring the product is readily available exactly when and where it's needed.
The issue with customer dissatisfaction on stockouts is not new, as early as 2004 a study by Harvard Business Review showed that up to 25% of consumers will continue shopping but will not purchase a substitute for an out-of-stock product. More importantly, of those who don't pick an alternative, 31% will purchase the item from a competitor. Combined with the staggering findings that even before the explosion of omnichannel retailers were 65% inaccurate on stock counts costing up to $2 Trillion in lost sales annually, effective stock management is crucial. Modern, cloud-based real-time inventory solutions with precise omnichannel data, plus the ability to easily move inventory between stores or to customers, transforms the customer experience and avoids the brand-damaging effects of customers finding the products they expect out-of-stock.
Which Retail Technology Solutions are Right for Your Business?
While the state of retail technology has moved faster than anyone predicted, modern cloud tools are providing the power to keep pace. Innovative retail solutions are readily available to help your business strategize, transform and thrive. With unique brand engagement so critical, retailers should look to solutions that inject agility, flexibility and speed into their tech stack while giving them the control to implement the target architecture that meets their business needs. If you're ready to compare the options to unify commerce, visit us or feel free to schedule a meeting to get started with a free trial.
Need help discovering what tools are required to deliver an adaptable and powerful unified commerce strategy? Schedule a demo and see how OneView's retailer-validated unified commerce solutions inject agility and speed into the tech stack for some of the world's most innovative retailers.

Lexy Johnson
Go-to-market and thought leadership strategist empowering OneView teams to bring exceptional products to market