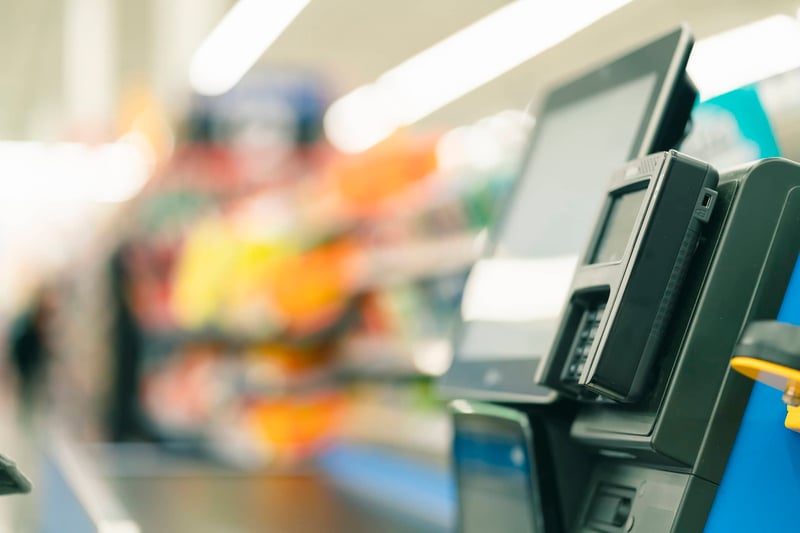 From the cash register's distinctive chime that filled the general store, POS systems have evolved to offer retailers a slew of benefits. Today a variety of hardware, and more importantly software, drive more accurate inventory tracking, more efficient transactions, and a more convenient customer experience that promotes loyalty. The modern POS system's role has expanded from merely executing a transaction to pumping data throughout the entire retail operation to become critical in managing results.
What is a Point of Sale (POS) System?
At the most basic level, a point of sale (POS) system supports the "point" in the shopping journey where the customer pays for goods or services and completes the sales transaction. It comprises the hardware and software that enables your business to make and track sales: in a store, the terminals and systems to calculate the transaction total and then process card payments or accept cash; online, an internet-enabled computer or mobile device.
In a physical store, when the customer is ready to buy a product or service, a sales associate rings them up using a barcode scanner that instantly looks up the item's price and adds the item to the transaction. Some POS systems allow you to visually scan items using a device's camera. Online, when a customer finishes adding items to their cart and clicks the checkout button, the POS system takes over.
It calculates the price of the item, including sales tax, promotions or discounts, and then updates inventory to account for the sold item(s). The customer uses a credit or debit card, loyalty points, gift card, or cash to complete the payment. Depending on the payment type, the customer's bank authorizes the transaction. Payment is confirmed, a digital or printed receipt is created, and product is either shipped or handed to the customer.
From mini-marts and farm stands to major grocery outlets, from local boutiques to department stores, POS systems vary in sophistication and scale to deliver a variety of capabilities that can include instantaneous inventory updates, integration with other backend systems and more. Think about the neighborhood coffee shop's register and credit card reader, or a pop-up kiosk's phone or tablet, or the large grocery chain's enterprise POS system.
Food for Thought:
As retail experiences and customer preferences rapidly shift, POS software, more than hardware, will play a determining role in the level of customer engagement, satisfaction and loyalty retailers can quickly attain.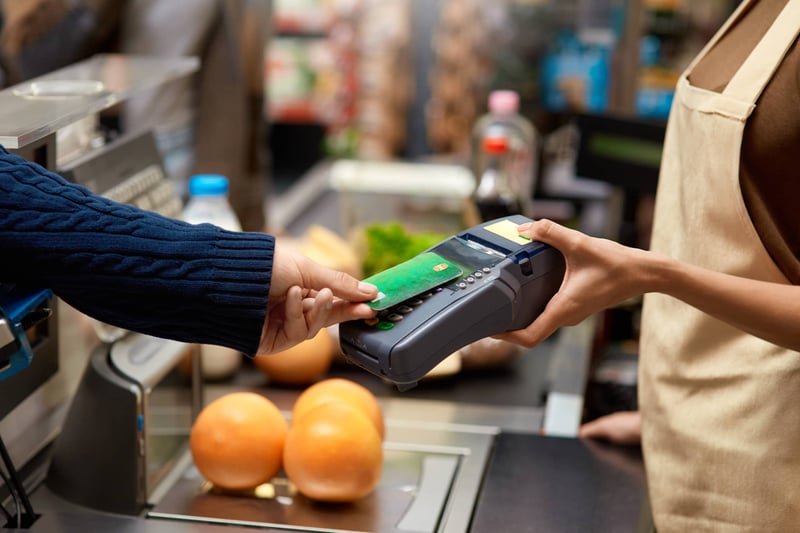 What are the Business Benefits POS Delivers?
The best POS systems for retail streamline operations not only by automating transaction processes but also by tracking important sales data. Even the most basic systems include an electronic cash register and software to coordinate data collected from daily purchases. Retailers can enhance functionality by networking their POS system with data-capture devices, including card readers and barcode scanners.
However, POS software is the holy grail of information that helps retail decision-makers manage their business. To start with, tracked data helps retailers catch pricing discrepancies and cash flow issues that could hamper profits.
It's worth exploring more specific areas where POS software delivers benefits that build efficiency and strengthen customer relationships.
Stock Management
Your POS system can track which items are selling best to help determine pricing and future purchasing, track pricing accuracy, inventory changes, revenue, and sales patterns. Monitoring inventory and buying trends helps retailers bolster customer service by avoiding out-of-stocks and tailoring purchasing and marketing to consumer behavior.
Accurate Record Reporting
Accurate, real-time inventory tracking lets you know exactly when you're running low on certain items far ahead of lost sales due to stockouts. And a single transaction log for every sale ensures you can immediately use this critical data across your organization regardless of the "channel" where the sale is completed.
Improved Customer Experience
Options. Options. Options. Customers want it their way, so your POS system should give them options for how they pay (cash, card, apple pay) and how they want to receive merchandise (pickup, delivery, location spots).
Improved Associate Workflow
Expanding in-store checkout options with mobile POS to accepting payment at the curb, multiple POS locations make it a snap for employees to help more customers faster. No more waiting in long checkout lines makes happier customers who want to return to the store.
Secure, Built-in Payment Processing
Secure payment processing is often bundled with smaller POS systems. But larger enterprise POS systems extend secure payment processing to a broad range of tender integration options that give retailers choice in payment processing and make it easier to close sales.
Flexibility
From small store formats to large enterprises, POS systems that work on internet-connected mobile devices take transactions anywhere and everywhere on the store floor, curbside, popup and more. Imagine closing sales at a community event or at a store within a store. Support for offline is critical in these cases, ensuring you don't lose the sale as you move on and off internet connectivity.
Food for Thought: POS software is key to delivering business benefits that help retailers better manage their business and earn greater productivity, profits, and customer loyalty.

Determining Elements of Your POS System
Your business goals will help guide you in determining the hardware and software elements of a POS system in addition to the appropriate level of integration. Consider the following lists when evaluating POS systems.
Common Software Elements
This is where the rubber meets the road in terms of managing your retail operation with data (sales, employees, customers) that drives decision-making across the enterprise and all channels.
Sales Transaction—Facilitate sale with payment splitting, multiple payment options, as well as return/refund functionality.
Vendor Ordering—Order products directly through your POS; automate order process with inventory thresholds (includes inventory management).
Customer Management—Easily access customer data for managing loyalty programs, creating personalized promotions, and tracking results.
Team Management—Directly or through integration, lets you know when your employees are scheduled and working and how they're performing.
Reporting—In addition to pure inventory management functions, advanced POS systems create high-level reports about product and category performance for agile response to customer demand.
Common Hardware Elements
Two points of consideration when evaluating hardware: Look for a single codebase that works across all forms—mobile, tablet, traditional lane, etc.; compatibility with existing hardware preserves the value of legacy systems for large enterprise systems seeking to enhance their POS system.
Cash Drawer—Secure, lockable place that organizes and stores cash payments.
Monitor—A device that displays information to both the employee and customer and can swivel to face the customer for signing or reviewing their purchase; this can be a standalone tablet that interfaces with your POS system through an app.
Card Reader—Even though many people still prefer to pay with cash, the ability to scan chips or swipe mag-strips is essential.
Receipt Printer—Many customers want printed receipts that require POS system support.
Scanner—A piece of hardware or a tablet or smart device camera can scan barcodes and customer QR codes.

More to Consider
Versatility—Seamless extension of the POS system to reach the customer anywhere they want to purchase.
Omnichannel Orchestration—Builds a fluid customer experience that responds to customers with relevance anywhere they engage and transact with the brand.
Alternate Payment Methods—Integration to payment gateways that provide nearly unlimited options for accommodating a complement of preferred methods of payment such as Apple Pay.
Scaling a POS System—Ensuring that as your business grows, your system is able to keep up with increased volume;

cloud-native headless commerce solutions

and retail accelerators like OneView Commerce's provide retailers control over developing new services quickly that scale immediately.
Food for Thought: A cloud-native headless commerce solution and retail accelerators support a continuous omnichannel shopping journey that enables an interactive, friction-free customer experience and allow retailers to keep up with business growth and customer demand for more services.
Have Questions?
Sifting through the abundance of available POS system choices today, retailers need to hone in on the hardware, software, integration, and scalability that will provide information to help them run their businesses with greater efficiency, make employees more productive, and create a convenient customer experience that engenders greater loyalty. As you navigate solutions and have questions, contact OneView to discuss options or explore the free trial of our unified commerce POS and retail technology solutions.

Lexy Johnson
Go-to-market and thought leadership strategist empowering OneView teams to bring exceptional products to market