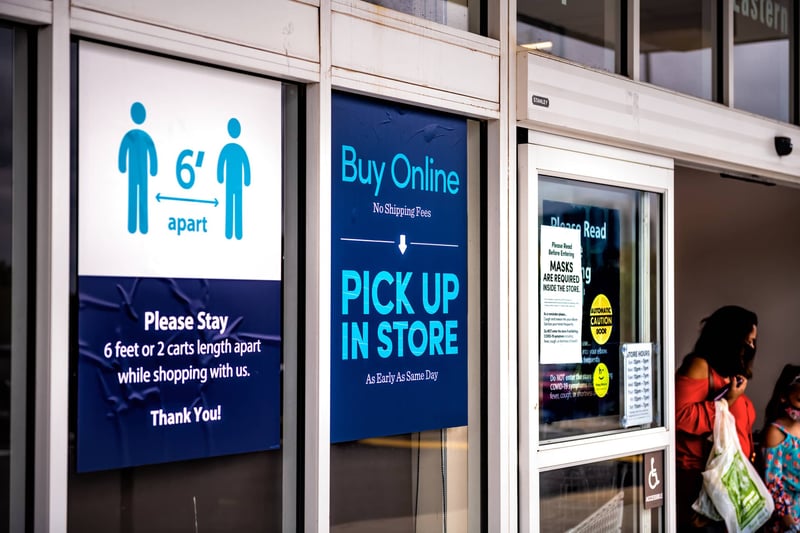 The buy online, pickup in-store (BOPIS) fulfillment method offers a powerful tool for retailers to compete with pure-play eCommerce players and even beat them at their own game. Hastened by the COVID-19 pandemic, BOPIS has become a norm for grocery shoppers and other consumers who crave the convenience and safety online shopping offers with the instant gratification they get from getting their orders fast.
Retailers maintaining both an online presence and a physical storefront can accrue significant advantages by offering customers the option of collecting their items curbside or at a dedicated location inside stores. Here, we will review the steps to take and the pitfalls to avoid to ensure a successful BOPIS implementation. We will answer a range of questions involving this expanding service offering:
What is BOPIS?
What Are the Advantages of BOPIS?
What Are the Challenges of BOPIS?
What Do I Need to Implement BOPIS in My Store?
Where Can I Find More Information?
BOPIS: An Introduction
Implemented properly, BOPIS is a seamless conduit for funneling customers between online and in-person shopping channels. Shoppers get the best of both worlds while retailers synchronize and integrate more ways to maximize customer value. BOPIS and its related strategies such as BOPAC (buy online, pick up at curb), BORIS (buy online, return in-store), and ROPIS (reserve online, pick up in-store) expedite deliveries, simplify returns, and alleviate the special challenges presented by last-mile fulfillment.
How does BOPIS Work?
As the name implies, BOPIS and its spinoffs require both an online catalog or eStore and a physical location. While most often this physical component is a store open to the public for in-person shopping, it can also be a dark store or distribution center. Here's the basic process:
Customers browse online, filling their shopping carts through the retailer's website or dedicated app just as they would for traditional shipments to home. At the time of

checkout, they indicate the

fulfillment option of pickup

(and often further detailed to curbside or in-store), and then pay just as if they were completing an e-commerce order.
The order is then sent to the "pick" location (usually the store where pickup will occur) where associates collate each customer's order. If the pick includes items that are not in stock at the pickup location, the retailer can opt to source from the manufacturer, distributor, or company regional warehouse. In that case, those items will be retrieved by store workers as they are received to complete the pick process and make the order "ready for pickup." In the event stock is not available, retailers can offer substitutions with like items to offer a more complete order to the customer.
Once ready, customers receive notifications and visit the physical location to collect their orders. The handover may occur at the curb or parking spot, as often happens when collecting grocery purchases. Or it may take place in the customer service department or another dedicated spot where employees pass the purchases over the counter. In other situations, the complete order can be stored in a locker. In this case, buyers receive a code that opens the compartment along with the notification that their order is ready.
The Many Advantages of BOPIS
Retailers are adopting BOPIS at breakneck speed. According to a Forrester report BOPIS sales accounted for 62% of all retail transactions globally in 2022. This proportion is expected to rise even further in the coming years – potentially reaching 70% by 2027. The reason is simple: They are responding to customer demands for convenience, savings, and transparency. Many have also realized improved economies and productivity as BOPIS has allowed them to more efficiently allocate their resources.
Mobile commerce will account for 70% of total retail sales by 2027.
BOPIS Benefits for Consumers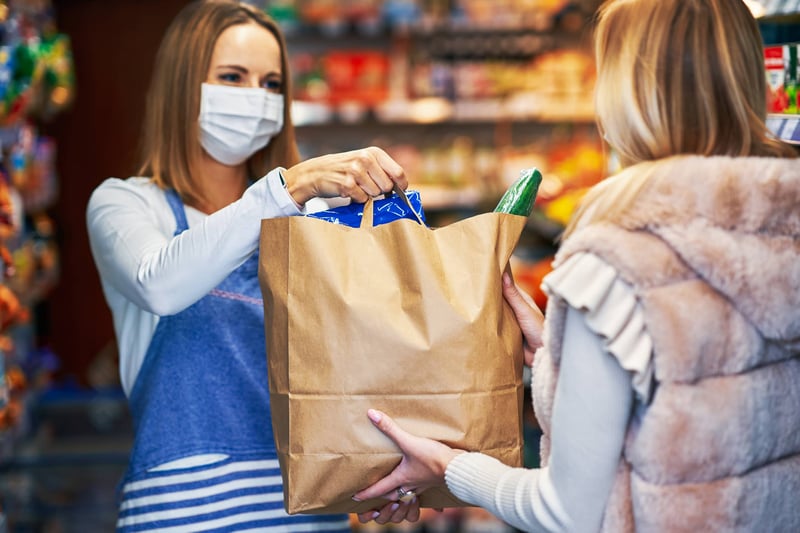 Retailers can delight their customers by providing BOPIS services that outperform pure in-store shopping and/or ordering online. Customers appreciate the many ways BOPIS saves them money, time, and hassle:
No crowded aisles

or long check-out lines that

accompany the holiday,

back-to-school, and other peak shopping periods. A

Google survey

found that people will continue to shop in new ways, focusing on convenience. This includes searching for what they can expect before heading to the stores, allowing them to avoid busy hours and long waiting times.
COVID-19 assurance –

Similarly, a lot of shoppers are staying away from in-store crowds until the pandemic subsides. BOPIS helps maintain personal space and lessens person-to-person interaction while still delivering convenience.
Zero shipping costs

– Half of the online shoppers who

abandon their carts

do so because of unexpectedly high shipping costs. Out-of-stock items ordered through BOPIS can be sent to stores through regular distributor deliveries, allowing retailers to waive shipping charges, adding convenience without adding to the cost.
Instant gratification

by choosing from among a store's

onsite inventory. A customer can order a pair of shoes during her lunch hour and have them ready for pickup on her way home from work. They will be ready to wear to the office the next day. BOPIS routinely beats even the fastest delivery time pure online sellers can offer.
Security

that comes with collecting purchases in person rather than having them dropped off at home. Customers either need to stay home during the day delivery is scheduled or run the risk of falling victim to porch pirates. BOPIS keeps packages safe until their rightful owners pick them up.
Seeing, touching, and evaluating. We all get a chuckle from "What I ordered vs. what I got"

memes

depicting online orders that fail to measure up to their catalog pictures. But customers seek to avoid these unpleasant surprises by reviewing their purchases at the store where they can return items immediately if they are damaged or incorrect, or if by the time of pickup the customer simply changes their mind.
BOPIS Benefits for Retailers
Retailers constantly search for ways to integrate their customers' online and in-person shopping experiences. BOPIS makes the process easier by actually ushering consumers between critical channels and empowering a unified digital marketplace that generates complementary, cohesive branding, messaging, imagery, and customer experiences to generate trust, loyalty, and evangelism.
As if meeting customer expectations weren't enough, BOPIS delivers tangible benefits retailers can use to cut costs and save efficiencies:
Reduced shipping costs –

Just as consumers shed high shipping costs by picking up their online orders at retail outlets, retailers can spread the fulfillment costs over entire truckloads of products and even more efficiently, mark items for pickups during receiving and save the cost of putting them on the shelf. With pickups, there also is no need to individually box or wrap products as is required for home delivery.
Impulse buys –

Often, getting the customer inside the store is half the battle. Once inside, half cannot resist browsing for items they

didn't realize they needed. Bringing shoppers to the curb or into the store provides the chance to further integrate sales channels and technologies, with recommendations during the handover process that demonstrate

exemplary customer service.
Marketing opportunities –

Savvy sellers can cross-promote based on customers' orders. When notifying someone that the little black dress they ordered is ready for pickup, retailers can remind them that there is a sale on pumps going on. To drive loyalty, stores can include special coupons with in-store pickup receipts.
Inventory accuracy –

To get the return on investment from BOPIS, retailers have justification to implement real-time inventory control ensuring online buyers know exactly what is in stock and available for pickup. The precision of real-time inventory pays extra dividends by allowing automated ordering, sales tracking, and other merchandising and supply chain enhancements.
See how OneView's Unified Inventory can help you reduce sales loss with accurate real-time stock balances, incoming availability and powerful fulfillment options. Download the free resource here.
Challenges to BOPIS Implementation
With all these advantages, why haven't all retailers already implemented and scaled BOPIS as part of their digital offerings? OneView Commerce has identified two primary reasons. First, many retailers face the constraints of their legacy tech stack infrastructure that blocks an efficient and engaging BOPIS experience. Two, offering BOPIS alone does not automatically transform digital engagement. Challenges must be solved:
Many retailers face the constraints of their legacy tech stack infrastructure that blocks an efficient and engaging BOPIS experience
Order rush A viable BOPIS system will generate more orders and more store foot traffic, meaning that employees will need to add new responsibilities and expertise to their daily activities. Stores need to be equipped with staff and the technology to properly pick, pack and stage orders. Additionally, staff will need to be ready for the customer handover process either in-store or curbside. These new functions are important considerations to ensure that overall customer service in the store remains at top levels once this new order modality is added.
Inventory control – Customers will appreciate retailers whose physical supply matches the items represented as in stock on their digital storefronts. Customers disappointed by a stockout on items they anticipated taking home today may decide to order from a competitor's platform next time.
Orderly queues — Successful BOPIS systems can bring new challenges to stores. The more a system meets customer demands, the more popular it will become, meaning that stores need to be ready for the rapid scaling of their BOPIS process across all facets from staffing to technology, inventory and handover processes. The ability to scale the operation will be key to maintaining many of the benefits customers see in using BOPIS – less crowding, convenience, order accuracy, rapid fulfillment, and more.
Supply chain – Even the most robust supply chain management system will allow certain items to become depleted before the next shipment arrives. Minimizing stockouts while also offering relevant, personalized substitution options, inter-store transfers, and blended fulfillment options may be important to keep customers within the brand umbrella and maintain long-term loyalty.
Having a scalable and resilient modern in-store tech stack is important for overcoming many of these challenges. Not only can it help make every aspect of your business more efficient, it also improves the quality of service delivered to your customers. A cloud-native architecture is perhaps the most fundamental component in solving these problems. Whether it involves managing shifts in customer behaviors or addressing supply chain fluctuations, resilient backend systems are critical to deliver the brand experiences that drive loyalty and profitability..
The scalability of cloud architecture is critical when responding to fast-evolving markets and new modalities. Businesses should pay close attention to how they can meet the needs of their customers by modernizing their systems to gain greater agility and control. Digitally transforming in-store systems is the key to improving your customer experience by providing additional convenience, a higher degree of relevance and improved quality of service.
As an example, a department store offers a buy online pick up in store solution. As customers begin to use this new option for checkout, they enjoy the convenience that it provides. As a result, more people begin to use the service, but the underlying technologies are not built for scale meaning the additional load on the system can affects critical operational points like inventory accuracy, team workloads, and more. Retailers who use an extensible, unified commerce approach instead of a bolt-on point solution will find they have the technical and functional architecture to ensure the store is equipped to respond to fast-moving changes in customer demand.
BOPIS Must-Haves…
As noted above, retailers need to embrace a modern technology stack just to efficiently consider joining the BOPIS game. Of course, to integrate online ordering with in-store pickup, the company needs both channels to be operational. Many modern unified commerce systems offer easy integration to link an eCommerce storefront that allows retailers to quickly offer online order creation. The physical location of BOPIS is the real key to a satisfactory experience. While the location could be anywhere, you will need a location conducive to storing inventory and making it easy for employees to find, pack, and stage for handover to customers. As volumes increased over the last year or so, many retailers utilized dark stores or customer fulfillment centers to increase pickup volume without creating a negative experience for in-store shoppers.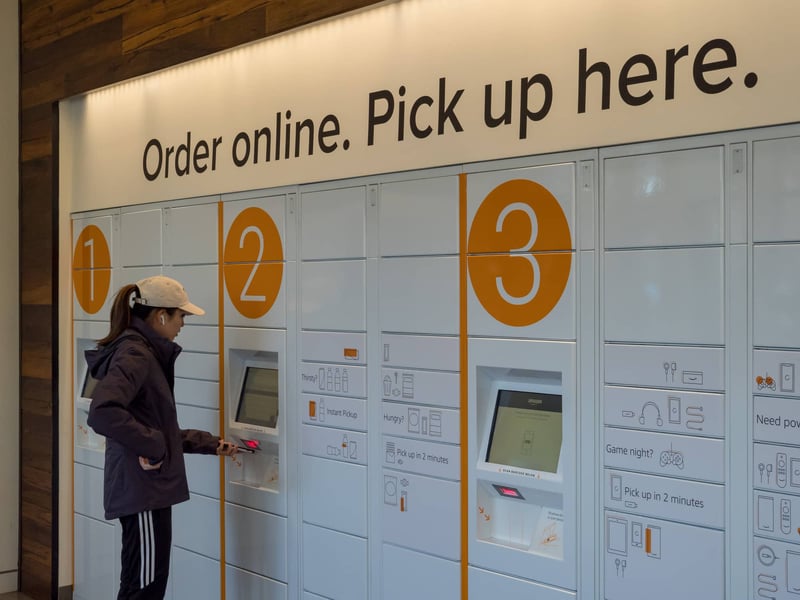 An inventory reservation system tied to inventory management will help retailers avoid order confusion and customer alienation. What you tell people you have available for same-day pickup must truly be available. And the first person to buy it online must be the one for whom it is earmarked. Customers disappointed by not receiving an item reported as in-stock may not return.
Customers also may stay away if their order is handed over late, incomplete, or contains damaged items. You must ensure sufficient and well-trained staff, or even more efficient robotics-driven options, to fulfill all orders, inspect them for accuracy and quality, and make sure they are ready for pickup at the appointed time.
…And a Couple of Nice-to-Haves
Employing several options for serving BOPIS customers and allowing them to retrieve their online purchases shows retailers are going the extra mile. It would be nice if you are a retailer with hundreds or thousands of stores giving customers a multitude of options to designate which store is preferred for any order. But single locations can offer item lockers, over-the-counter, curbside, or other options that can help ensure a positive experience.
For digitally driven retailers who go all-in on BOPIS, training and assigning dedicated staff members on order fulfillment, supervision, and management creates specialized skills that make the process run smoothly. That focus means customers will know the retailer does not take their loyalty for granted or treat BOPIS as an afterthought.
Want to Know More?
For more information on implementing BOPIS as part of a modern unified commerce solution including point-of-sale, inventory, and distributed order management and promotions, visit OneView Commerce. OneView can demonstrate how retailers harness the power of a headless, unified commerce transactions engine to build, scale, and integrate digital to physical experiences.

Lexy Johnson
Go-to-market and thought leadership strategist empowering OneView teams to bring exceptional products to market