One of the most challenging tasks as a retailer is to provide an experience unique to your competitors. With consumers expecting the same high level of quality across every brand store that they shop at, it's difficult to find good ways to stand out. With strategies like dynamic pricing now in the hands of artificial intelligence, the game has changed across the industry. One avenue that retailers can explore to gain a critical edge in the market is online retail personalization. Let's talk about how personalization can benefit your business's relationship with your audience and maintain their loyalty.
What is Online Retail Personalization?
When we talk about online retail personalization, we mean providing every customer with a unique digital experience that can't be replicated by a competitor. This experience isn't just the product itself, but the entire journey from discovery to delivery. When we make the customer feel special and unique, they develop emotional connections to the brand that can solidify their loyalty for future purchases.
Many businesses correctly assume that websites are sterile and impersonal. Target was recently revealed to charge guests more for in-store purchases of certain items than they would online. The idea is that if guests are already in the store, they are more committed to buying the product they are looking for.
However, online retail personalization strategies can help bridge this gap and help shoppers feel more connected to the ecommerce sites they're visiting. This can be accomplished in many ways, but artificial intelligence is one of the most useful technologies for ensuring that this is maintained effectively. This can enable online stores to better support their brick-and-mortar counterparts. Recent data points from leading online and store retailers like Kroger have noted that customer retention rates approach 100 percent when customers engage both online and in-store. This kind of protection for valuable customer assets is a critical part of long-term retail strategy.
Why is Online Retail Personalization Important?
According to Forrester, ecommerce websites may lose 68% of shoppers that visit their site if the platform does not offer a customer experience that meets their expectations. To get those customers to come back, the business must provide an engaging and connecting experience. Online retail personalization can offer that experience, but why this over other methods?
When we connect with a consumer online on a 1:1 basis, that personalization can result in a 1-2% increase in total sales for grocery businesses and more for other businesses. This isn't just about increasing conversions and customer loyalty. Retailers can expect online retail personalization to save them money on marketing and sales costs by 10-20%.
Providing innovative retail personalization systems online in the form of a unified commerce ecosystem can bring together brand differentiation, digital engagement, POS innovation, as well as personalization and loyalty.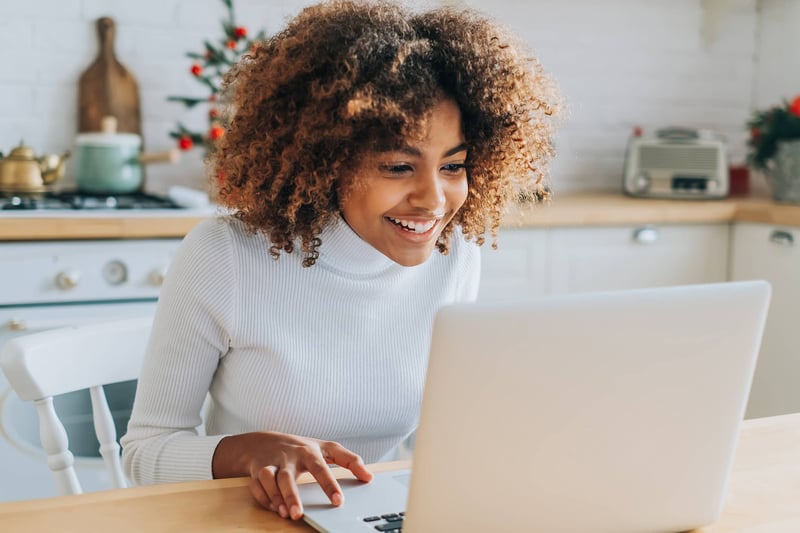 Examples of Personalization in Retail
Many major brands have already begun to adopt online retail personalization. Sephora's mobile app enables customers to book consultations and makeovers right from their smartphone. It also uses their customer profile to send users unique recommendations. Nordstrom is also utilizing personalization methods to enable customers to see personal stylists, make express returns, and other alterations to their order. They can also see product recommendations online tailored to their interests. Nordstrom also utilizes location-based recommendations for trends in the shopper's location.
Amazon is also leveraging the power of online retail personalization with machine learning-guided suggestions. By tailoring recommended items to users based on purchases made by other users, Amazon can intelligently and automatically make relevant suggestions to consumers that can enrich their experience. Amazon Prime Wardrobe is another service the company provides to deliver personalized recommendations from stylists based on customer surveys.
Customization of the product itself is also a great example of enhancing the customer personalization experience. On Nike's website, potential customers can design their own shoes by modifying the color patterns and materials. Some sites like Custom Ink and Zazzle are built entirely around this model, driving sales due to customers looking to buy personalized tee shirts.
How to Create a Personalized Customer Experience
The best way to build a personalized customer experience for unified commerce engagement is to use good data as the foundation. Since data forms the backbone of a store's inventory management, it's clear why data should be a critical part of the personalization process. Data quality is essential for the success of any online retail personalization initiative as well, as it could determine the project's effectiveness in the field. This is especially true if the personalization is powered by artificial intelligence.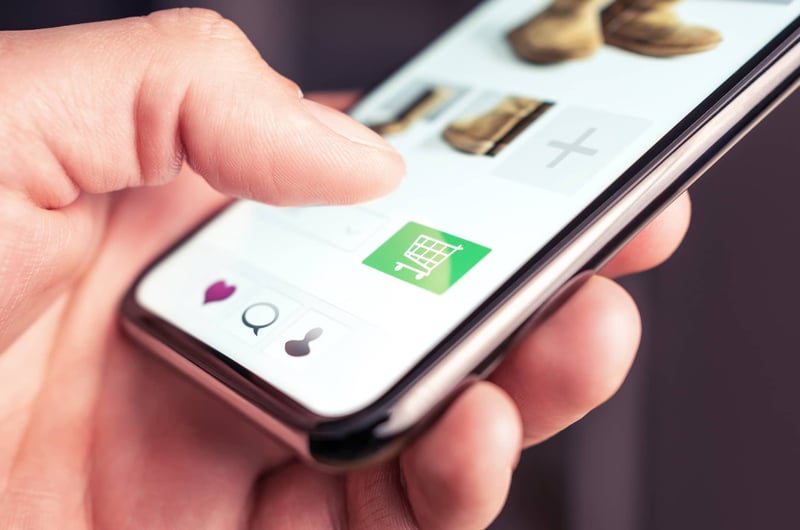 Recommendations
Recommendations are one of the most common forms of online retail personalization that's being used by most brands today. Although it's not the most unique feature, every shopper's experience is unique to them.
We can refine this further by identifying different types of recommendations to shoppers. Global recommendations are based on global trends and insights, not on the shoppers themselves. This is powered by information regarding popular trends online and the launch of new products.
There are also contextual recommendations that are based on what the shopper has already seen. Suggestions in this category may be based on similar colors, styles, and prices to the products that the customer has looked at. Products that are similar or would go well with products they've seen or purchased are also good examples. This also includes products that are usually viewed together. This is the strategy most associated with Amazon's recommendations.
Personalized recommendations are based on the individual shopper. By leveraging their browsing history, page view and click data, we can derive a better understanding of what customers are most likely to be interested in. This can be used to automatically custom tailor a shopping experience for each customer.
Customize Site Pages
Every step of the customer's journey through digital experiences can be personalized. The more of the customer's experience that is personalized, the better. We can dynamically change pages on a digital storefront or consumer application to align with each customer. This can be done for landing pages, category pages, product pages, cart pages, checkout, and more.
It's no surprise that homepages are a popular landing page for most users. We can utilize this page to initiate further interaction from the customer with the rest of the site through suggestions. The homepage is a blank canvas for suggestions, so providing a carousel of personalized recommendations can help set in motion the customer's eventual purchase.
When online, many shoppers browse by category. For example, a shopper may search a site's list of tee-shirts or jackets. These category pages can automatically sort themselves based on information from the user's browsing history and known preferences. This transforms the category page into an engine for personalized recommendations.
If a potential customer adds an item to their cart, we know that they're interested in it. Not only can we use this data in the future, but we can also use the cart as yet another avenue to provide personalized recommendations or to share that data to be used on the next in-store visit. The same can be said for the post checkout experience, as it may encourage the shopper to return to the brand either online or in-store. With a single transaction engine, sharing data between the online experience and in-store becomes seamless and enables your 'digital cart' to follow that customer anywhere they interact with the brand.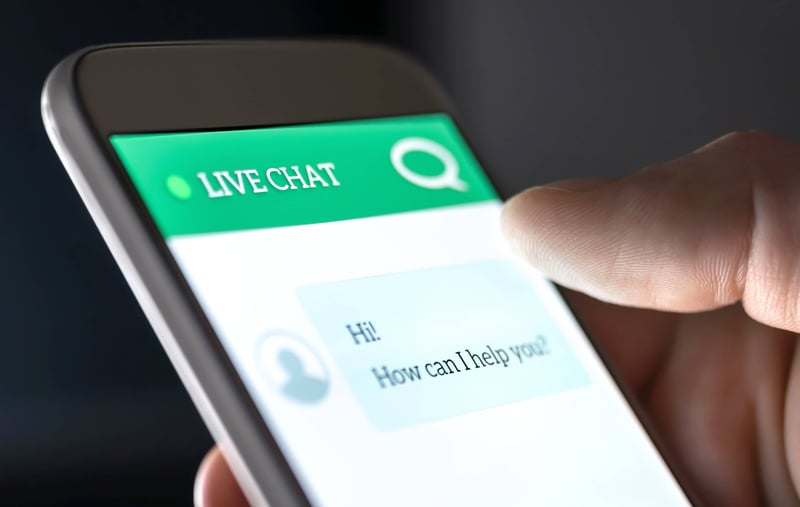 Chatbots
The previous examples are all rooted in personalized suggestions, but more can be done. Many ecommerce retail websites have incorporated chatbots powered by natural language processing. In brick-and-mortar stores, many shoppers will ask team members questions about product locations and details, as well as other customer service questions. Chatbots can help bring this element of in-person shopping to the online space. They can also serve as another avenue of providing a personalized customer experience.
By using data about the customer's preferences, the chatbot can make suggestions during conversation that may be relevant to the user. It's also possible that the tone and conversational style of the chatbot can be tailored to each user. The conversational nature of chatbots powered by machine learning-based artificial intelligence itself is a form of personalization that can help customers feel more connected to the brand.
Chatbots have come a long way in recent years, but they can't handle every situation. In case a chatbot can't answer a question or resolve an issue, the software can automatically escalate the case to a human representative. This automation can help save businesses money on customer service related to online experiences.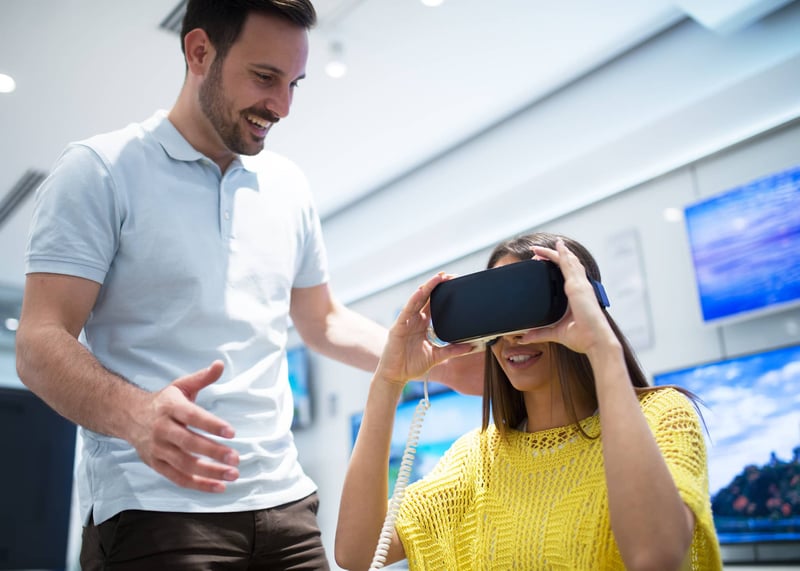 Virtual Try-On
Since many consumers feel disconnected when shopping online, it can be difficult for them to be convinced to buy products like clothes, makeup, and even furniture. However, augmented reality has enabled a new solution that can provide a personalized customer experience. By allowing customers to use their smartphone cameras to generate AR experiences, shoppers can try on products like sunglasses, makeup, and other accessories.
Furniture can also be used for this purpose with a rear facing smartphone camera. By detecting the depth of the room with infrared sensors, smartphone cameras can allow users to see what furniture might look like in a room. This helps customers consider the size, shape, and color of the product in reference to the rest of their home. Target, Sephora, and Ikea are all brands that utilize this feature.
This technology enables shoppers to see what the product would be like without visiting a store in person. Information about which products are previewed in AR can also be used to better tailor suggestions elsewhere on the site, app, or can be used to inform associates through a clienteling app for the customer's next in-store visit.
The Future of Online Retail Personalization
Providing a personalized customer experience is an effective and ever evolving strategy that will continue to develop into the future. Investing in this strategy and staying on top of the curve now can make or break your business's position in the market. The most successful businesses will be those who innovate in unique ways where their competition cannot.
The future of online retail personalization is not unobtainable. Through modernized software, frameworks, and most importantly, vision, providing a unique experience is more achievable than ever. If you're ready to modernize and evolve your existing experiences, OneView is ready to empower your business with industry proven microservices and tools that power relevant commerce interactions — anywhere. Empower your team with a free trial of our Unified Commerce Platform to quickly see the results in action. Remove risk from critical programs by test driving how the power of OneView will transform your tech stack and enable your teams.
Ultimately, the future of online retail personalization is in your hands. Leverage OneView to chart your brand's unique course to realize a unified future where experiences seamlessly transcend from online to digital to in-store and beyond.

Lexy Johnson
Go-to-market and thought leadership strategist empowering OneView teams to bring exceptional products to market