From convenient eCommerce sites to personalized subscription retail services, consumers are finding it easier and easier to shop from home. In today's world, customers may need a compelling reason to leave their homes and tackle the complexities of in-person shopping to visit a physical retail location. Fortunately for store-based retailers, there is one critical weapon in their arsenal that online competitors cannot improve: the power of the face-to-face interaction of the in-store customer experience. Creating a nurturing, entertaining, social environment will always be in demand and is a benefit impersonal computers and eCommerce systems cannot replicate.
Store brands and retail leaders can make their customers' shopping experiences unforgettable with a combination of strategies that enhance service and comfort, introduce fun product-related activities, and integrate omnichannel retail engagement such as personalization, 'in the moment' checkout options, and social media engagement. A combination of soft-skilled salespeople and data-driven technologies such as real-time inventory/catalog coordination, fast/contactless checkout, customized promotions, and rewarding loyalty programs will elevate the in-store shopping experience and enable physical retail outlets to outsell the competition, fully meld online activities, and effectively compete with pure-play online retailers.
Read on to learn how to create the ultimate in-store experience:
Creating the perfect blend of commerce, community, and fun
Make in-person shopping social again
Learn from the stores that do it right
Harness the technology to make it happen
How to strike gold in your brick and mortar store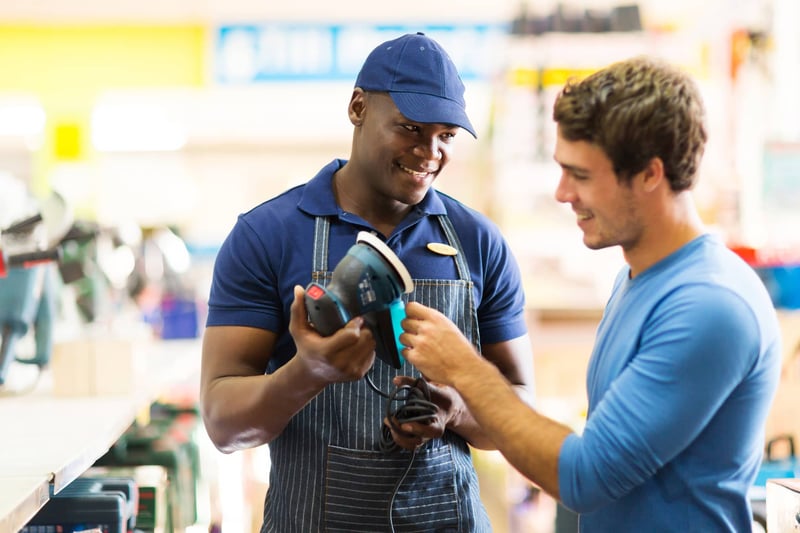 The key to maximizing customers' in-store experience lies in providing them with something they cannot get by browsing, buying, and checking out through an online portal. Often, that boils down to physical, sensory interaction with products, activities, sales associates, and recreational activities. Ubiquitous, world-class stores such as Walmart and Starbucks, as well as independent boutiques, specialty shops, and trade show vendors, leverage the retailtainment concept to drive traffic to their in-person displays. Event Marketer reports that more than 9 in 10 consumers develop more positive feelings about brands after attending events and experiences. Nearly all of them are likely to purchase items from the stores hosting these events. Here are some examples of how to make in-store experiences more immersive:
Demonstrate Your Wares
Expert presentations combine free samples with a full customer service interaction. The results can be dramatic, creating lifelong patrons and generating additional customization options. For example, a fabric store could host a sewing demonstration where attendees make a simple garment. The store could enhance the shopping experience by including a kids' mini-seminar that teaches them how to sew on a button or another age-appropriate activity so their parents can devote their attention to their own project, assured that their children are being looked after in a safe environment. Similarly, a sporting goods store might show anglers how to tie their own flies. These demonstrations can turn casual interests into obsessions and inspire loyalty among new customers. Of the survey respondents who prefer in-store shopping to online purchases, 40.3 percent said it is because of the chance to see, touch, and use the products. Cosmetic and beauty brand Lush lays out its wares in a way that encourages customers to touch—and even try on—fragrances, moisturizers, etc. Enthusiastic salespeople demonstrate bath bombs with a flair suitable for the red carpet or a fashion show.
Promote Small Business
Stores can build a sense of community by allowing local artists, craftspeople, and small-business owners to set up small stalls on their property. Strip malls may host parking lot farmers markets in the fall. A custom auto body shop could stage a classic car show. Restaurants may display paintings and sculptures for sale in their dining room. A major department store could welcome small operations during Small Business Saturday or other occasions to promote the local economy. These events demonstrate that they are interested in more than just profit by giving back to the community and fostering the local lifestyle and overall prosperity. The draw of these additional experiences also provides the opportunity to introduce potential new customers to what your brand offers.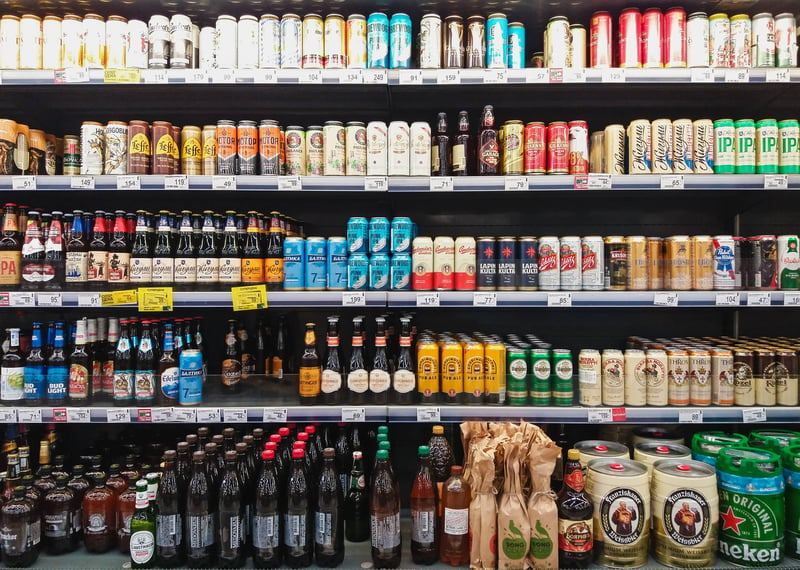 Create a Destination
Retailers can turn their stores into "must-see" attractions, giving patrons a reason to visit other than spending money. Las Vegas casinos are great at this. One could spend an entire day visiting hotel resorts and collecting Instagram fodder without parting with a dime. REI has actually installed climbing walls (very on-brand) at many of their locations. Naturally, the photos will find their way to social media, augmenting the resorts' marketing endeavors. These awe-inspiring sites also serve as excellent loss leaders, attracting customers to spend some quality time with a slot machine or wager on their favorite football team.
Celebrate Local Flavor
Conforming to local aesthetics, preserving local history, and appealing to community pride makes the in-store shopping experience unique. Even the largest brands can bring variety and familiarity to their establishments. The casual restaurant chain Applebee's, for instance, lives up to its "Neighborhood Bar + Grill" tagline by decorating its host stand and waiting area with memorabilia highlighting local high school and college sports teams. Even Target, which owes much of its success to its familiar and consistent store layouts, spices things up with storefront architectural features aligning with local culture: a ski lodge theme in Silverthorne, CO; a Prairie-style design near Frank Lloyd Wright's birthplace. Paiko, a Hawaiian botanical and plant store, decorates its showroom with local flora to inspire interior decorators and provide a relaxing atmosphere for visitors.
Don't Just Sell – Consult!
Your in-store sales team comprises the face of your retail operation. Establishing them as product, brand, and process experts delivers a significant advantage over most online shopping offerings. How associates interact with customers and how much value they add in terms of product selection, price and feature comparison, and matching their recommendations to shoppers' specific needs and preferences will determine how customers rate their in-store experience. Customers will know if your team simply doesn't have the depth of knowledge or ready access to information. Empower your in-store associates not only on the products you sell but also on the brand's approach to customer service by arming them with tools that inform and enable efficient service. This means taking commerce right to the 'moment of engagement' that could be in the aisle, at the curb, or even at the doorstep. This positions associate sas experts and friends who customers can trust to help them make purchase decisions.
Technology optimizes in-store experiences
Ecommerce has been a big focus for digital initiatives for more than a decade, but there is no reason online storefronts should claim a monopoly on using innovations to perfect the shopping experience. Physical stores can leverage several exciting communication, automation, and data science applications to delight their customers and create remarkable in-store experiences:
QR Codes
Shoppers love to be in control. QR codes allow them to determine the direction of their shopping experience by providing in-depth information about the products they are considering. Enabling customer autonomy, QR codes present critical information without the need for salesperson contact. And with the trend toward more responsible commerce, the codes can establish stores' social position. For instance, they can unlock stories about where products are obtained, showing a commitment to local sourcing of produce, importing from countries with established fair-labor practices, and steering clear of conflict zones. QR codes can link shoppers to coupons and loyalty rewards, recipes, complementary products, and more. French sporting goods store Decathlon includes QR codes on items' price tags. Rather than carrying the products around the store as they shop and then waiting in line to pay, customers can scan the codes as they go. Software accepts payment and schedules the item for delivery to customers' doors.
Frictionless Checkout
Keep checkout and payment streamlined by investing in self-checkout, and mobile checkout that can meet customers anywhere they are ready to pay. Popular future checkout tech, responding to the overwhelming choice of younger shoppers for modern, contactless checkout, includes Scan & Go, and Just Walk Out-type tech that allows customers to skip the checkout entirely while sophisticated user experiences or AI keeps track of items placed in their shopping carts and executes payment as they leave the store. Stores that are not focused on how they will embrace cutting-edge tools risk losing business to online retailers and physical competitors who seek to make checkout easy, fast, and even risk-free. Next-generation near-field communications will take secure payment with no physical contact between customers' phones or cards and the POS reader.
Extended Reality
Encompassing virtual, augmented, mixed, and other realities that alter or blend a person's view of real-life with computer-generated sensory inputs, extended reality (XR) opens a world of possibilities for in-store experiences. XR enables shoppers to virtually try on new makeup shades, shoes, and clothes, changing their colors, sizes, and styles to see how they fit and how they coordinate with other apparel they already own or are contemplating purchasing. Similarly, customers can digitally incorporate furniture into any room in their homes, rearranging, removing, and refinishing components to create the perfect living space.
Robots
Long considered essential in manufacturing, robots are making inroads into in-store retail. No longer just novelties these powerful technologies can act as virtual assistants, mobile billboards, and important links in the supply chain. Walmart uses robots to do a variety of chores, including cleaning flores and unloading inventory. These glimpses of the future often are enough to drive customers to stores and give physical locations an advantage purely online sellers cannot replicate. Other bots can be programmed to conduct demonstrations, prepare simple recipes, mix cocktails, retrieve items from high shelves, and deliver products from storerooms.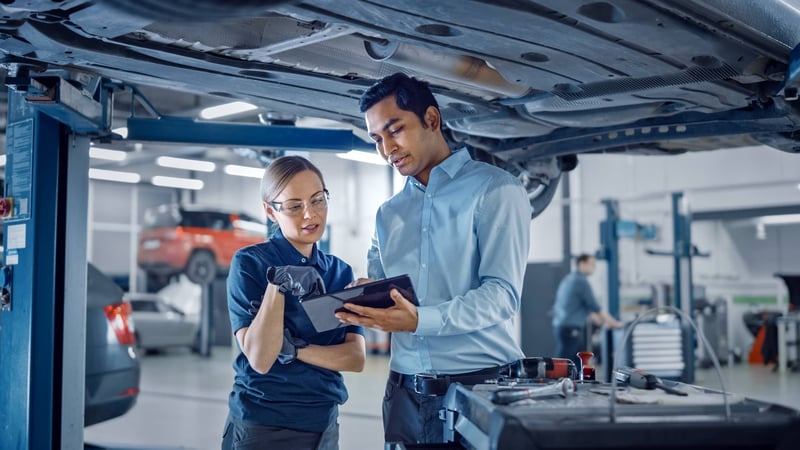 In-store experiences enable omnichannel relationships
Keeping customers happy and making their in-store experiences entertaining and engaging form the foundation of retail outlets' marketing and operational mission. Implemented properly and strategically, technology can generate benefits that transcend isolated in-person events to deliver fully integrated, omnichannel customer encounters that inspire loyalty and maximize lifetime value. The key is data—its collection, interpretation, and mobilization. Technology facilitates both the use of data to continuously improve the in-store experience and empowers in-store encounters to enhance the data used to engage customers both online and in person.
In-store experiences, whether in the form of retailtainment, local color, community spirit, or streamlined workflow, lay the groundwork for blurring any line between digital and physical commerce. These experiences make shoppers more amenable to BOPIS, curbside pickup, and other fulfillment options that cut costs and increase profits and efficiency. Data lends insight into individual customers' preferences, behaviors, and purchasing triggers. Data informs the personalization of messages, the timing of interactions, and the customized offers that will drive shoppers to take action.
OneView Commerce supplies the full-stack digital and data tools retailers need to enhance online and in-person experiences and to connect them in a unified strategy that delivers consistent outstanding customer/store transactions. Cloud-based unified commerce escorts customers between social, web, mobile, and physical encounters seamlessly, identifying patterns and trends and expanding the capabilities of other critical retail technologies. Giving physical stores insight into visitation patterns, for instance, informs inventory management and solidifies customer relationships by ensuring the products they come to purchase are in stock and easy to find. Data collected about a customer's purchases, in turn, inform marketing automation to provide better recommendations, reminders, and promotions.
OneView Commerce's Unified Commerce platform ensures customers' in-store experiences exceed their expectations. For more OneView insights on creating noteworthy customer experiences, visit our blog. And to learn how OneView's unified approach to online and online commerce can empower your marketing content and operational processes, contact us to schedule a demonstration.

Lexy Johnson
Go-to-market and thought leadership strategist empowering OneView teams to bring exceptional products to market