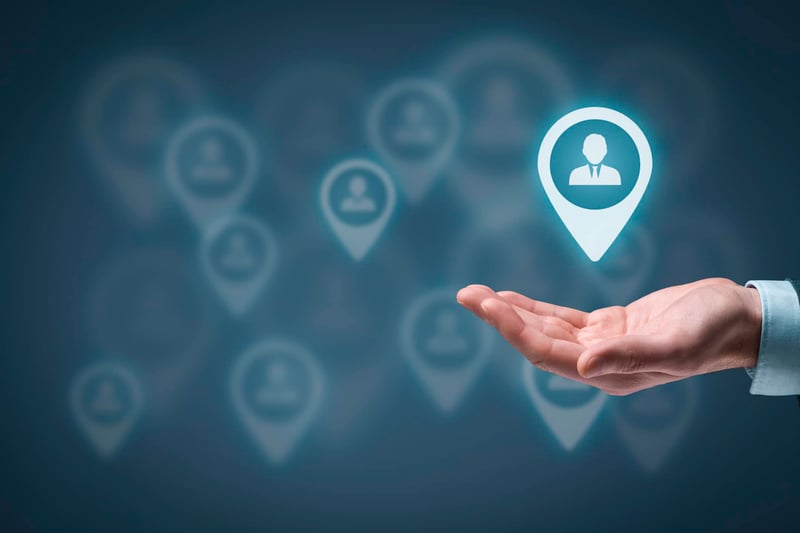 Omnichannel retailers are coming to the realization that to attract, keep, and delight their best customers, they must have the capability to offer the type of journeys and interactions that resonate and the agility to react to them specifically. Customers want and deserve to feel special and are willing to pay a premium — as much as 16 percent — when their preferred brands and stores view them as individuals rather than dollar signs. Retailers can meet these expectations by personalizing the experiences they create for their shoppers. To accomplish the mission, you will need detailed, granular consumer intelligence, a team dedicated to building long-term customer loyalty, and a technology suite that guides effective messaging, timing, and cross-channel consistency from mobile to social to in-store associate engagement.
What is Retail Personalization?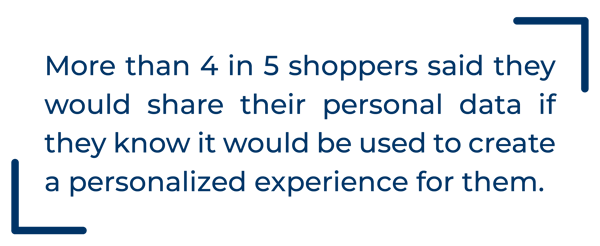 Retail personalization encompasses all the efforts retail brands make to solidify their relationships with customers by tailoring experiences to their preferences, tastes, and styles. Traditional mass marketing often consists of merely greeting customers with an occasional hello as you meet them in passing. Billboards, direct mail, storefront signage, online banners, TV and radio commercials, magazine ads, etc. spread their reach as wide as possible where thousands or millions of people see their messages. The problem is that the vast majority of the people exposed to the medium fall outside the marketer's target audience. Just as many men as women will pass a billboard advertising designer handbags, for instance. And there's no way of knowing which and how many women who see it will know or care about the difference between Michael Kors and Kate Spade designs.
Most marketers realize the limitations of this shotgun approach and work to direct their marketing to people who are most likely to purchase and engage with the brand over time. With consumers bombarded with innumerable multi-sensory messages every minute, however, broad market segmentation no longer is sufficient to capture the attention of potential buyers. A more granular approach is required. Enter retail personalization. Ideally, companies would like to create individual marketing plans for every customer, treating them to wonderous brand encounters every time they embark on a buying journey. Personalization in retail approaches that ideal by matching customers with messaging, products, and offers that will resonate loudest with them at the specific time they are most receptive, and across the channels on which they are most willing to engage.
When it works, brands demonstrate vast knowledge of and care for their customers that show they are willing to go the extra mile to make shopping experiences unique and pertinent. When effective, customers respond by developing emotional attachments to the brands they love, evangelizing their virtues, and seeking out the products across channels.
Why Retail Personalization is Important
Consumers are busy. They don't have time to cut through the clutter of unsolicited and inapt marketing messages to find the ones that actually address their needs. More than 4 in said they would share their personal data if they knew the company would use it to create a personalized experience for them. Customers appreciate when the brands they love show that they love them back by taking an interest in their needs and preferences and making it easy for them to obtain relevant items easily and enjoyably. Customers no longer view personalization in retail as a premium service only available when shopping luxury brands. In today's competitive environment, personalization is a must-have for all retailers. According to McKinsey & Companies, scaled personalizationincreases sales by as much as two percent, even for bread-and-butter businesses such as grocery stores. Other verticals can expect even larger boosts in their top lines by customizing their interactions with all or most of their customers.
Savvy retailers accomplish personalization by pairing their product knowledge and consumers' demographic data with each person's brand-related activities such as when they shop, what they buy, how much they typically spend, what they do before making a purchase, etc. to build complete profiles of each customer. For example, knowing whether a specific consumer is an impulse purchaser or spends hours conducting online research before buying will guide the type of information and the products a brand may want to promote to him. Similarly, North Face probably would not bother advertising parkas to most people living in Phoenix. But with retail personalization, the company could discover which residents take frequent ski trips to Vail and Lake Tahoe and target them for marketing campaigns and in-store offers.
Scaling retail personalization optimizes several critical areas of any retail enterprise: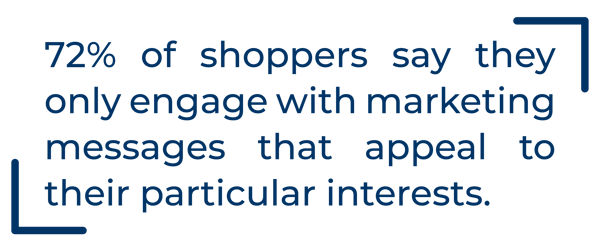 Customer Service
Consumers demand that companies vying for their business offer products, services, and deals that are purposely chosen to accommodate their lifestyles and personalities. In fact, 72 percent say they will only engage with marketing messages that appeal to their particular interests.
Revenue
A Google/Boston Consulting Group survey found that when their experience is highly personalized, shoppers are 110 percent more likely to add items to their baskets and 40 percent more likely to spend more than they had planned.
Marketing ROI
Personalization makes marketing more efficient by eliminating wasted investment in attempting to engage low-likelihood and low-value customers. Focusing on probable purchasers and recommending curated products based on their likes and activities reduces engagement cost per sale and increases the opportunity for cross-sell and upsell.
With all the benefits personalization in retail delivers, why isn't every company taking advantage? Not every business possesses the internal expertise to build, implement and scale personalized retail experiences. The rest of this article will explain how companies can start giving customers the individualized journeys they expect from their favorite brands:
Levering Data and Technology
Automation and analysis tools to streamline the process of capturing and utilizing data.
Learning from the Masters
Adopt industry best practices rather than reinventing the wheel.
Overcoming the Hurdles
Fill the personalization gap and build on small early successes.
How to Cash In on the Value of Retail Personalization
The quality of the experiences marketers construct for their customers can only be as good as the data they are built on and the insights that can be gleaned from them. Establishing a strong foundation based on a robust unified commerce platform like the one OneView Commerce has created aligns and connects all aspects of the shopping journey across sales channels, distribution methods, and the value chain. Taking it one step further, retailers can leverage artificial intelligence, machine learning, programmatic automation, and other retail components into the unified commerce suite while investing in the human talent to derive, operate and optimize strategies amplifies the use of this data and can pay long-term dividends.
Here's how the pieces fit together:
Data
Fifteen years later, Clive Humby's observation that data is the new oil, has never been more true. Data powers the machinery that drives retail. It lubricates the wheels of finance. And it informs the mechanisms for personalizing the shopping journey. Store Operators must collect, categorize, combine, and mobilize data in creative ways to accomplish lasting consumer satisfaction. They need a 360-degree understanding of not only their customers but also their products and their process cycles, from when inventory arrives at the distribution center, to its shipment to the store, to customer service objectives, point of sale strategy, and how new experiences like pickup and delivery will scale.
Analysis
Humby understood that like oil, data gains value only once it is refined, cleaned, broken down, enriched, reassembled, and evaluated in real-time. Based on large sample sizes and multiple data touchpoints, retailers can stack and intertwine customer characteristics to build and reinforce comprehensive profiles. Tracking customer activities across all channels, a telling picture begins to emerge. One customer may prefer to browse a marketer's online inventory, narrowing her choices before visiting a physical location to make her final decision and purchase. Another may always make online purchases during the first week of each month, picking from products the company has recommended for her after verifying that her size and favorite color are on the rack or ready to ship. Real-time access to this data, from every sales channel, is critical to create a sustainable advantage.
Planning
Retail personalization requires a broader insight than old-time one-to-one sales processes. When all parts of the shopping journey were completely or mostly conducted in person, the sales association could tune into verbal, visual, and contextual clues to make assumptions about each customer and use those intuitions to tailor his pitch to meet the customer's expectations and needs while driving purchases. Mobile, digital, and social interactions and sales encounters make these assumptions more difficult. As more retail channels have come online, consumers have taken control of their paths to purchase. Stores and brands must respond by coordinating personalization programs with their greater business goals and specific channel strategies because customer service is really the only true differentiator remaining.
Companies That Do it Right
Retail companies interested in instituting or optimizing their personalization programs can draw inspiration from brands in a variety of industries:
Sephora –

The poster child for personalization in retail, the luxury beauty brand remembers each customer's most flattering shades and preferred brands. The brand's "next best purchase" recommendation feature includes an invitation for customers to virtually "try on" complementary makeup products using an augmented reality platform.
Nike –

The shoe and apparel giant lets customers just do it themselves. Shoppers can add unique touches promoting their outlooks and team allegiances at the

personalization bar

at Nike's superstore in Guangzhou, China.
Best Buy –

The electronics chain seamlessly transitions customers from online browsers to in-person buyers by sensing when they enter a brick-and-mortar location. Once inside, customers receive personalized notifications about products they have expressed interest in and that are available at that location.
Starbucks – Responding to buying trends, the ubiquitous coffee shop has expanded its

customer rewards programto allow loyalty point redemption via mobile order-and-pay apps. In conjunction, Starbucks has invested in more robust data science to convert previous purchases into future recommendations.
Minding the Retail Personalization Gaps
Like many beneficial practices — exercise, saving money — most retailers know they should engage in retail personalization but face roadblocks or skill/knowledge gaps needed to do it right and commit to the long term. The disconnect between vision and operation — the personalization gap — often is the result of inadequate technology stacks, expertise, and connectivity. Tech blogger and author Joe Skorupa notes that "for personalization to work, a combination of technologies must be orchestrated across several departments, including marketing, IT, e-commerce and store operations. Without these components in place and, importantly, inter-linked to support seamless cross-flow of data, the attempt at one-to-one marketing actually produces one-to-many marketing, even if well-defined customer segments are broken out."
Too many times, marketers fall victim to unaligned and standalone systems for managing distinct aspects of their data collection, analysis, and mobilization. Legacy platforms and manual processes hinder them in accessing and applying data quickly enough to delight their customers. Finding and plugging a technology gap requires a consolidated network of applications united under a retail-as-a-service (RaaS) matrix. OneView Commerce's headless platform gives clients access to a litany of onboard microservices throughout its inventory, transaction, and data management engine. These services work together to create, adjust, and apply new insights to customer touchpoints to project always-improving and ever more-personalized engagements. Rather than attempting to bolt on manual workarounds or force applications to coexist, the platform is engineered precisely to perform these integrated functions.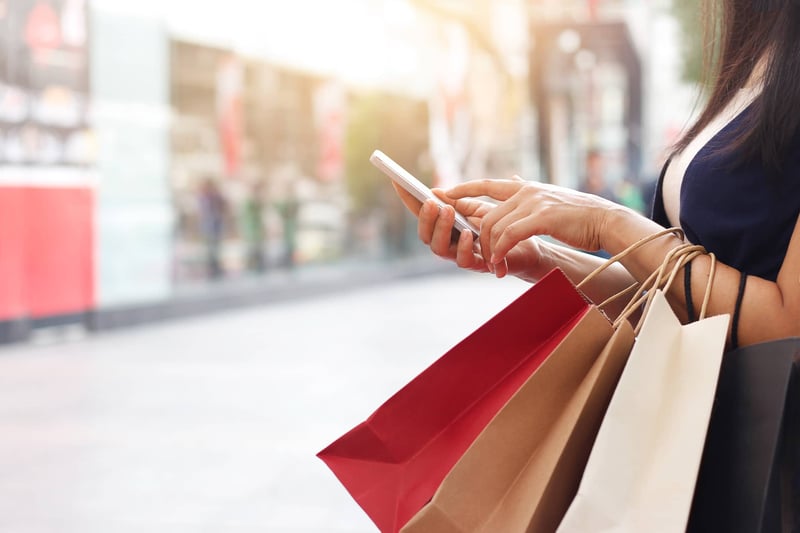 Weak technology is not the only gap preventing retail firms from employing market-shifting retail personalization. The mindset that market segmentation provides the same benefits as personalization hamstrings companies and leaves customers wanting more. Segmentation — slotting consumers into buckets based on broad demographic categories, estimated lifetime value, and similar purchasing behaviors — is lazy at best and counterproductive at worst. Placing people in rigid siloes risks missing lucrative opportunities to anticipate and proactively prepare for their progression and evolution as customers and as individuals, which is the key ingredient that generates positive engagements and consumer responses. The solution lies in data strategy and collection. Brands flourish in retail personalization when they focus not on gathering information about the characteristics that fit preconceived categories but on what sets them apart from everyone else. Catering to those nuances is what creates unique, individual retail experiences.
While knowing too little about each customer is a mortal sin of retail personalization, collecting and using too much personal data also presents a problem. As noted above, customers are happy to provide plenty of information that helps retailers personalize their shopping experiences but they will soon grow weary of answering poll questions or learning that marketers have obtained their data surreptitiously. Retargeting conjures notions of Big Brother. There is a fine line between handy and intrusive. McKinsey & Company explains that the value customers see in personalized retail messaging is a function of not only its relevance and timeliness but also the costs involved in surrendering personal information and enduring too-frequent, potentially annoying encounters. Data quality — its currency, accuracy, and pertinence — far outweighs data quantity. Multiple touchpoints are nice, but their marginal value deteriorates quickly. Marketers who are judicious about data they collect, where they get it, and how they use it will engender customer trust that translates to repeatable revenue.
Conclusion
Harnessing the power of technology and unified commerce ensures consistent, positive customer journeys across experiences, channels, and platforms. It is the foundation of one-to-one retail personalization that maximizes consumer satisfaction and retail revenue. Customized retail engagements are like fine-tailored suits in a world of off-the-rack market segmentation. Visitors feel more comfortable when they browse, research, compare prices, interact with sales reps, and check out in a familiar and appropriate environment.
Achieving the perfect level of retail interconnectivity and personalization hinges on generating the right product, customer, process, and channel data and activating it in ways that promote positive responses. OneView Commerce has developed a comprehensive platform of services and automated connections that ensure on-time and on-target sales and marketing decisions driven by robust data.
When your organization is ready to explore the advantages of personalized retail shopper engagement at scale, contact OneView team to schedule a free demo of our retail accelerators and unified commerce platform. See how retail-as-a-service will empower your team to innovate and transform — everywhere.

Lexy Johnson
Go-to-market and thought leadership strategist empowering OneView teams to bring exceptional products to market